March 23, 2018
Tenney lecture will focus on leadership development
CARBONDALE, Ill. — Two noted Southern Illinois University Carbondale employees will discuss developing important leadership traits at the Charles D. Tenney Distinguished Lecture Series next week on campus.
Lori Stettler, vice chancellor of student affairs, and Tena Bennett, director of the Student Center, will present "The Heart of Leadership." Their presentation is at 7 p.m., March 28 in the Student Center Auditorium. A reception will follow in the adjacent International Lounge.
Lecture series honors former university provost and vice president
The University Honors Program sponsors the lecture series and it is part of the Women's History Month celebration on campus. The program is free and open to the public.
Tenney served as the university's provost and vice president from 1952 to 1971. Out of respect for his contributions, the university created the lecture series to keep Tenney's memory of service leadership alive.
'Empowering leadership' and traits of 'exceptional leaders'
The presentation is a "collaboration of two dynamic women leaders on campus and their vision, theory and practice of empowering leadership – leadership that empowers people to be their best," said Melinda Yeomans, University Honors Program assistant director.
The University Honors Program's motto is "Learn. Lead. Serve." In alignment with the program's commitment to student leadership, the lecture is held each spring and focuses on student leadership development, Yeomans said.
"The Heart of Leadership" will focus on the principals of servant leadership and will explore the "five unique character traits exhibited by exceptional leaders," Stettler said.
Program will include a discussion session
Stettler said the program will engage participants in a discussion on how to become the type of leader who people want to follow, and makes a difference in the lives of others. Bennett added participants will also learn how leaders are different.
Stettler has more than 30 years' experience in student affairs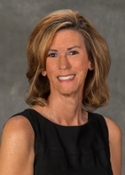 Stettler was named vice chancellor for student affairs in December, She had led the university's student division on an interim basis since the position was re-established in July 2015. Prior to that, Stettler was assistant chancellor for auxiliary services beginning in 2011. She came to SIU in 2006.
She has also served as director of the Student Center at SIU, director of campus life and director of recreational sports at Southeast Missouri State University, and in related student affairs positions at Purdue University, the University of Illinois at Urbana-Champaign and Wichita State University.
She holds a bachelor's degree in recreation administration from Southeast Missouri State and a master's degree in recreation administration from SIU. She is nearing completion of her doctoral degree in educational administration and higher education from SIU. 
Bennett has also been with SIU since 2006
 Bennett started at SIU as coordinator of facilities and operations for Recreational Sports and Services. The next year she became assistant director of facilities and operations at the Student Center and by late 2008 was associate director there.
Bennett has been Student Center director since January 2013, overseeing the 374,900-square-foot facility that is home to numerous university offices, various restaurants and businesses and more than 9,000 events each year. 
Bennett, who previously held management positions at Washington State University, completed her master's degree in physical education/sport management at Western Illinois University in Macomb in 2000. 
She also holds a bachelor's degree in recreation-corporate wellness and therapeutic recreation from Northwest Missouri State University in Maryville. 
Lecture series has featured several notable speakers
This is the 63rd lecture in the series dating back to 1987. Previous lecturers include:
historian Arthur Schlesinger, Jr.
ethologist Jane Goodall
actor Louis Gossett
actress Dixie Carter
high school principal Joe Clark
author David Halberstam
writer Beth Lordan
poet and associate professor Allison Joseph
author and professor emeritus Patricia Ryan Madson
author, University Honor Program alumnus and vice president of marketing for Follett School Solutions Britten Follett, and
Meera Komarraju, dean of the College of Liberal Arts at SIU Carbondale.