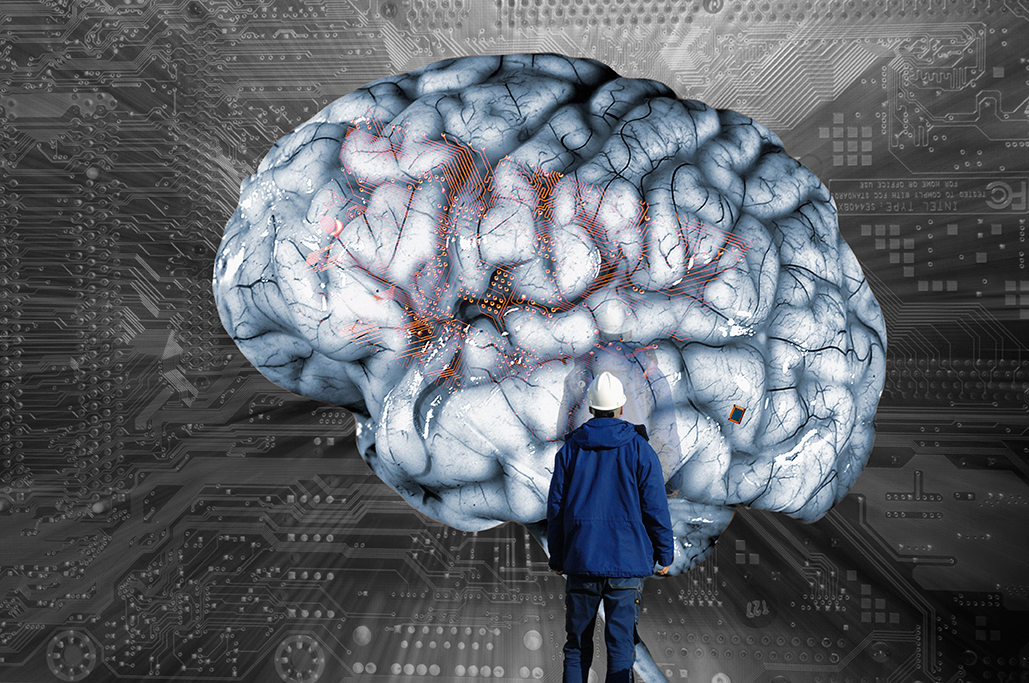 March 02, 2018
Learn to love your brain during Brain Awareness Month
CARBONDALE, Ill. -- Your brain is essential to everything you do, and Southern Illinois University Carbondale's Cognitive Sciences Graduate Organization wants you to take better care of it. To help, the registered student organization has events lined up throughout March designed highlight the many facets of brain health.
"The brain really is the powerhouse of everything you do," said Jennica Young, a doctoral candidate in the Brain and Cognitive Sciences Program, who is helping organize the event. "We want more people thinking about ways to protect your brain, and keep it safer. Because it helps you with all your function."
Events cover many aspects of brain health
Brain Awareness Month, an extension of a week-long event held over Spring Break in previous years, will include events focused on different aspects of brain health. All the events are free and open to the public.
Other sponsors for the events include Sigma Xi, Health and Wellness, the SIU Psychology Program and the Graduate and Professional Student Council.
"Brain awareness encompasses a lot of things," Young said, including mental health, injury, conditions such as epilepsy and diseases such as Alzheimer's. SIU's events will focus on substance abuse, traumatic brain injury and mental health.
Resilience and Coping with Stress Workshop, March 6
The first event will be a workshop designed to help students better manage stress and difficult events. Attendees will learn coping methods such as meditation, relaxation exercises and mindfulness techniques.
Workshop leaders will also provide guidance for breaking cycles of negative thinking and developing a more positive outlook. Young said people should walk away with research-based tools for managing and coping with both every day stressors and more intense situations.
"They should also know that it's not just them," Young said. "I'm really hoping they just take away a good message about how to better themselves and move forward."
The workshop will be at 2:30 p.m., March 6 in Morris Library rooms 752 and 754.
Mental health and substance abuse lecture, March 23
Dr. Jonathan Hammersley, an assistant professor at Western Illinois University, will discuss his research on the correlations between mental health and substance abuse in college students at 3 p.m., March 23 in the Life Sciences III Auditorium.
Hammersley has investigated how domestic abuse and sexual assault relate to suicidal thoughts in college students; how nicotine and smoking affect cognition and mental health; and how students' estimates of their friends' drug use affected mental health.
"It's kind of an open secret," Young said. "We know students are using, but we don't talk about it or address it."
'Crash Reel' viewing and panel discussion, March 29
"Crash Reel" follows Kevin Pearce, a U.S. champion snowboarder who suffered a brain injury while training for the 2010 Olympics. The film shows Pearce's recovery and the lasting impacts of traumatic brain injury.
The film will play at 1 p.m., March 29 at the Guyon Auditorium, followed by a panel discussion about traumatic brain injury, treatments, and recovery.
Traumatic brain injury takes a personal toll
Young said she is especially passionate about the effects of traumatic brain injury after watching her sister recover from an accident 12 years ago, when she fell into a metal pole and has since struggled with cognitive impairments, vision problems, seizures and other effects.
"She progressed through high school, but it took a lot of work," Young said, adding that her sister's teachers would come to their house to provide extra help with her school work. Her sister has gone on to graduate college, but still has seizures and often has to change prescriptions for eye glasses.
"Your neurons start to slowly regenerate," Young said. "It's not like a cut, where it heals in a couple of weeks. It's a really slow process."
Wear a helmet and take your vitamins
That is one reason Young said she thinks it is so important to educate people about brain health. The effects of traumatic brain injury can be mitigated with a healthy lifestyle and taking simple steps to reduce risk.
"I see a lot of students on campus riding bikes without helmets," Young said. "Unfortunately, they also ride in the road. That's not a good combination."
She added that students who do wear helmets, whether to ride bicycles or play in a sport, do not often understand how to care for the equipment.
"Once a helmet gets hit, you have to get a new helmet," she said. "Because it's not as effective the second time it gets hit."
Young said in addition to taking protective measures like wearing a helmet and walking cautiously on icy days, lifestyle choices can have a big impact on brain health.
Regular exercise has been shown to protect memory and cognition as people age, as has an improved diet which includes more fruits and vegetables. Continued education, like taking an occasional college class, also helps prevent dementia and mental decline.
"Take your vitamins," Young said, quoting research showing that traumatic brain injury depletes a number of nutrients, including B-vitamins and magnesium. She said a daily multivitamin can help keep those stores high in case something should happen.
Other events and fundraisers
Young said event organizers are planning several other events throughout March to help raise awareness and money.
The Cognitive Sciences Student Organization is selling T-shirts featuring the Alzheimer's Association's "10 Ways to Love Your Brain" logo throughout the month, and Pagliai's Pizza will donate a portion of its proceeds on March 29 to the Alzheimer's Association.
In addition, Brain and Cognitive Science students are planning outreach at the Prairie Living at Chautauqua assisted living community on March 15.