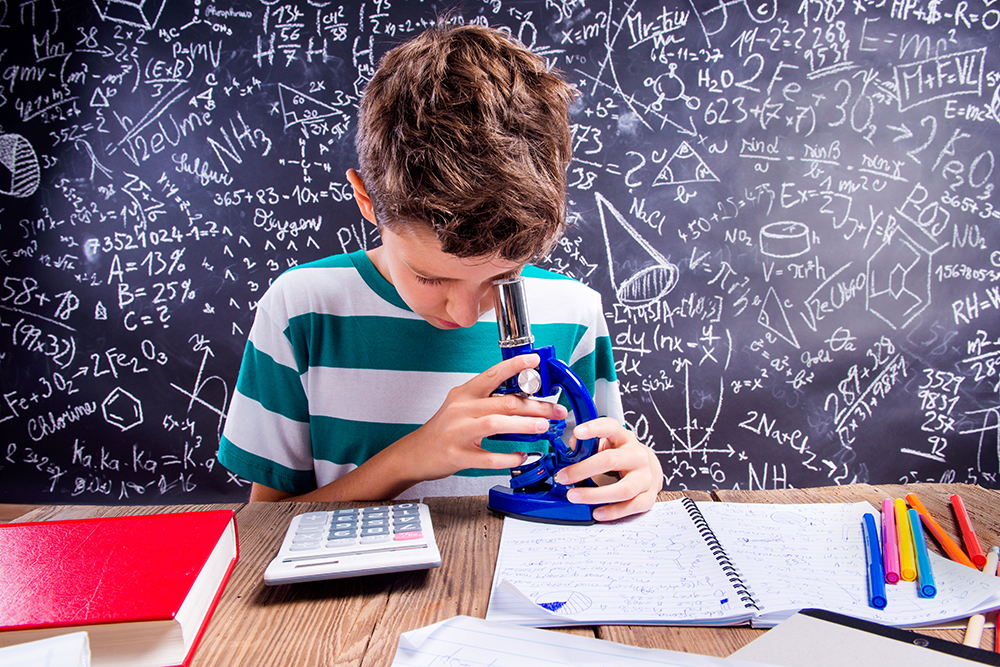 February 08, 2018
Scouts to descend on SIU, earn STEM merit badges
CARBONDALE, Ill. – Technology has changed everything, including how the Boy Scouts of America awards merit badges. You can now add science, technology, engineering and mathematics badges to those for wood carving and camping. 
Southern Illinois University Carbondale will again play a major role in this effort when it hosts its third annual BSA STEM NOVA University on Saturday, Feb. 24. The event, for both Cub Scouts and Boy Scouts, mainly will take place at the Neckers Building on the SIU campus, starting with a flag-raising at 8:30 a.m. 
"It looks like it will be another great turnout," said Gary Kinsel, professor of chemistry and biochemistry and coordinator of the event. "We've already got over 100 Cub Scouts and Boy Scouts registered for various merit badges, NOVAs and Adventures."
The daylong event will give scouts a chance to work on these new and traditional merit badges.
Kinsel said this year's program is especially exciting because of the large number of SIU Registered Student Organizations taking part. The list includes the Saluki Miners, the SIU Math Club, the Alpha Chi Sigma chemistry fraternity, the SIU Equestrian Team, the SIU Geology Club, and the SIU Robotics club, among others. 
Other organizations involved include the The Science Center of Southern Illinois and the Giant City Stables. 
"It is a great opportunity for SIU to showcase its STEM facilities and student organizations," Kinsel said. STEM stands for "science, technology, engineering and mathematics," and leaders in both K-12 and higher education are emphasizing success in those areas as a means of keeping the country competitive in the coming decades. 
Boy Scouts can earn merit badges in a myriad of categories, including Automotive Maintenance, Chemistry, Weather, Photography, Pulp and Paper, Horsemanship, Aviation, Geology, Metalwork and Mining in Society, among others.
The scouts' Nova Awards program is aimed at creating and expanding a sense of wonder. Working with an adult counselor or mentor on various modules, scouts explore the basic principles of STEM. This year, Cub Scouts can participate in a NOVA event titled "Down and Dirty," while Boy Scouts have titles including "Shoot!" "Start Your Engines" and "Designed to Crunch" to choose from.
The event also offers "Adventures in Science" for Webelos scouts, "Super Science" for Bear scouts and "Digging the Past" for Wolf scouts.
The Greater St. Louis Area Council Boy Scouts of America first began incorporating STEM education into its programs in 2012. In 2015, local scouts earned more than 3,900 STEM-related awards, officials there said. Kinsel said the council, which includes SIU, now leads the country in the advancement of the NOVA/SuperNOVA  program, and has established a broad spectrum of partnerships with public institutions and private businesses in support of this program. 
"These programs are designed to stimulate youth participation in STEM-related activities and merit badges, and encourage youth to consider future career opportunities in these important areas," Kinsel said.
Pre-registration by Feb. 18 is required for the event. The cost to participate is $16 for scouts and $10 for adults who plan to eat lunch. The cost also includes an SIU STEM U patch and program materials.