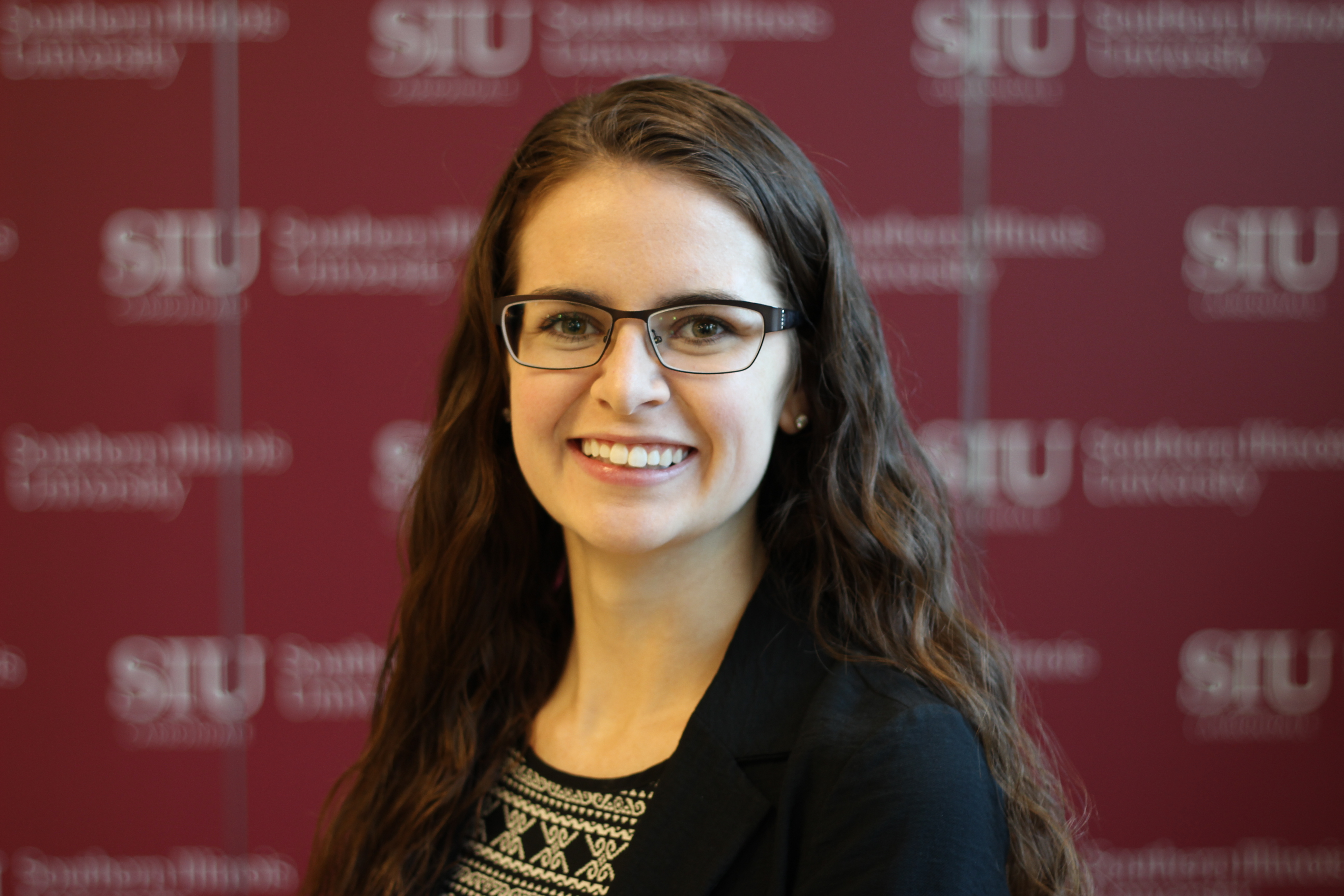 November 09, 2017
Starkweather named Lincoln Academy student laureate
CARBONDALE, Ill. – Kara Starkweather of Rochester is the 2017 Lincoln Academy of Illinois student laureate for Southern Illinois University Carbondale. 
She will receive the Abraham Lincoln Civic Engagement Award during the annual Student Laureate Convocation Nov. 11 in the Old State Capital in Springfield.
The Lincoln Academy of Illinois presents the award with a medallion, certificate of achievement and monetary award every year to one graduating senior from each of the state's four-year colleges and universities. This marks the 43rd year for the awards.  
"I am incredibly grateful and honored to be selected," Starkweather said.  "I am surrounded by many high-achieving students and feel humbled to have been chosen to receive this award."
Starkweather is a senior studying physiology pre-medicine, with a minor in chemistry and psychology. The daughter of Debbie and Curt Starkweather, she plans to attend medical school after graduation.
While attending Glenwood High School in Chatham, she was an Illinois State Scholar, National Honor Society and Spanish Honor Society member, and her achievements there helped her garner a Chancellor's Academic Scholarship, SIU's most prestigious award. She is also a member of the University Honors Program.
Dale B. "Buck" Hales, professor of physiology, said Starkweather started working in his laboratory as a freshman, where he began to notice her work ethic and talent.
"She is a pleasure to work with and has what you would call quiet determination," Hales said. "As she's matured in the lab she's taken on a significant leadership role among all the undergraduates."
Hales said SIU emphasizes giving undergraduates the opportunity to become involved in real research early in their academic careers.
"It's one of the great things about SIU and it gives the students the opportunity to spend enough time in the lab that they can actually accomplish something and contribute to the project," Hales said. "Kara's project is important to our ovarian cancer research."
Starkweather said her studies in pre-medicine, chemistry and psychology are giving her a well-rounded background her for a career in medicine. She also volunteers each week at Memorial Hospital of Carbondale.
"I began volunteering at hospitals when I was just 14 years old, witnessing everything from the birth of a newborn to the final days of a person's life," she said. "It has given me more inspiration and desire to become a physician and help those in need. Seeing people at critical times in their lives and being there as a hand to hold, an ear to listen to their stories, or a smile to help them through the day, has been an incredibly humbling and rewarding experience that I wish to continue throughout my life."
Another of Starkweather's efforts involves Timmy Global Health, which promotes health care equality locally and globally. The group organizes community outreach programs, blood drives, promotes health on campus and participates in other volunteer events. In addition, a group from the SIU chapter travels to Ecuador once a year to set up a medical clinic in a rural area with no access to health care.
For the past three years, Starkweather has also been an active member of the Saluki Science Ambassadors, currently serving as president. SSA focuses on encouraging incoming students to pursue majors within the College of Science.
"My time at SIU has been an exciting and rewarding experience," she said. "It has provided me with many opportunities to expand my education, serve my community, become a confident leader and make an impact on the lives of many. These skills will be valuable as I continue to serve my community and pursue a career as a physician."