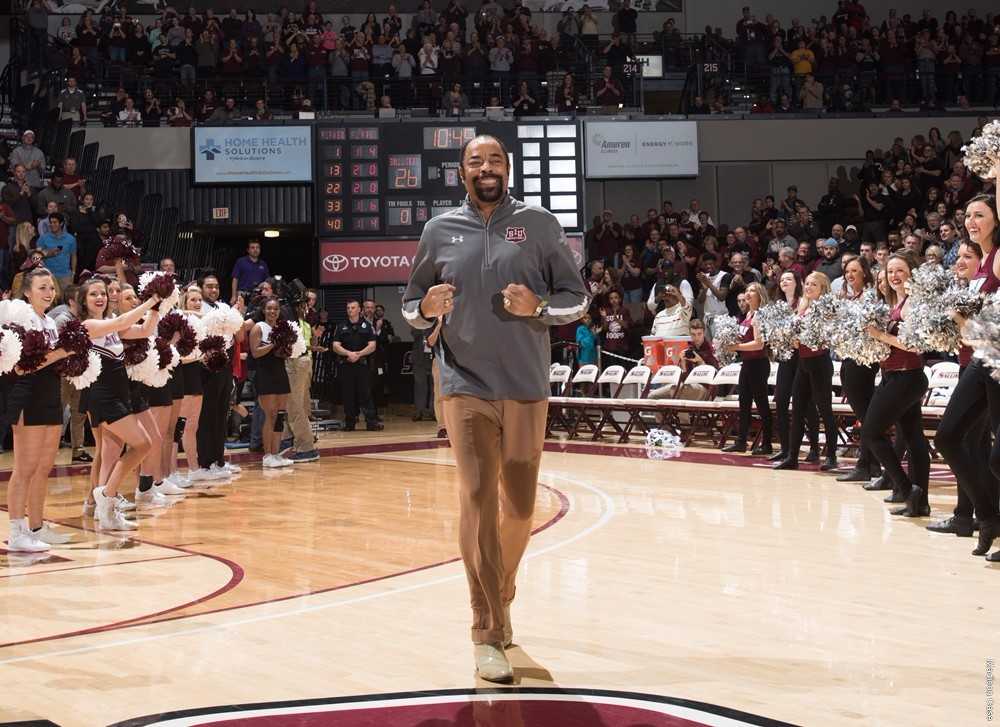 September 15, 2017
Walt Frazier returns to highlight 'Heroes, Myths and Traditions' homecoming
CARBONDALE, Ill. – Walt "Clyde" Frazier, one of Southern Illinois University Carbondale's legendary alumni, returns to campus next month as "Heroes, Myths and Traditions" are celebrated during Homecoming 2017 festivities, Oct. 8-15.
Frazier, the homecoming grand marshal, will participate in the parade at 10 a.m. on Oct. 14.
A two-time All-American, Frazier led the Salukis to national fame and the 1967 NIT (National Invitation Tournament) basketball championship. The tournament MVP, Frazier, a 1987 selection to the Naismith Memorial Basketball Hall of Fame, was a first-round draft pick by the New York Knicks. He was first Saluki to have his jersey (No. 52) retired and he helped the Knicks to NBA titles in 1970 and 1973; enjoying a 13-year career with the Knicks and the Cleveland Cavaliers. A seven-time NBA All-Star, Frazier was named one of the league's 50 greatest players in 1996 and his No. 10 Knick's jersey is retired.
Frazier is a Knicks analyst on the Madison Square Garden Network and he has earned numerous Emmy nominations for his work. Earlier this year, Frazier was selected to the 12-member Small College Basketball Hall of Fame Class of 2017. He is involved with efforts and organizations that help children achieve their goals.
Homecoming parade entries are being accepted. Marching bands, small and large floats, walkers, car/truck entries and equestrian units are welcome to join the celebration. Homecoming festivities will include a window decoration contest for Carbondale area businesses along with a door decoration contest on campus. Entry forms and additional information for the parade and other contests are available at homecoming.siu.edu/forms/index.php.
Other plans for Homecoming festivities include a big concert, talent and comedy shows, the Salukis football game against Illinois State, tailgating, and more, as the 50-year Class of 1967 is recognized.
The schedule continues to evolve and grow. Keep an eye on www.homecoming.siu.edu and the SIU Homecoming Facebook event page for the updated schedule and details. In coming weeks, SIU will also be spotlighting university Heroes, Myths and Legends.