July 11, 2017
SIU trustees to consider Montemagno as Carbondale chancellor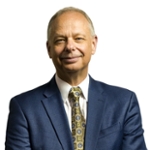 (download image)
CARBONDALE, Ill. -- The Southern Illinois University Board of Trustees, which meets Thursday, July 13, in Springfield, will consider the appointment of Carlo Montemagno as the next chancellor of SIU Carbondale. The appointment is recommended by System President Randy Dunn and will be effective Aug. 15 pending the board's approval. 
Montemagno is a professor of engineering who founded and currently leads the interdisciplinary Ingenuity Lab based at the University of Alberta in Canada. He has also served as a dean at the University of Cincinnati and a department chair at the University of California, Los Angeles. Additional background is available at chancellor.siu.edu. 
Dunn said Montemagno stood out among six finalists for the position due to his vision and ability to build and lead complex organizations. 
"It was clear through the search process that the campus community desired a transformative change agent for its next chancellor, and Dr. Montemagno will fulfill that role well," Dunn said. "I congratulate him on his selection and look forward to welcoming him to campus."
---

Media Advisory
Dr. Montemagno (pronounced mont-a-MAHN-yo) will be available to meet with media representatives on Monday, July 17, pending approval of his appointment. Time and location are to be determined.
---
Dunn thanked the search advisory committee for its efforts during the extended search. 
"I also thank SIU trustees for their active involvement in and ownership of the search process," he said. 
Montemagno said he views himself as a builder and was interested in SIU because of his history leading organizations through periods of challenge and change. 
"SIU Carbondale is an institution that possesses the DNA of greatness. It is an institution with strong genes that enable opportunity, creativity and discovery," he said. "By engaging with the entire SIUC community -- including faculty, staff, students, alumni, friends, the Southern Illinois community and industry -- we will fully activate SIUC's DNA to realize the possible. 
"The jewel that is SIUC is bright," he added, "and I am confident that by working together we will make it brilliant." 
Dunn said in addition to Montemagno's appointment, he is recommending the appointment of former interim chancellor Brad Colwell as vice president for academic affairs for the SIU system, a position that has not been permanently filled since July 2014. The appointment is effective July 17 pending the board's approval. 
"I am grateful for Dr. Colwell's service as interim chancellor and pleased that he will continue to serve SIU in this new role," he said. 
Dunn has been serving as acting chancellor since June 30 and will continue to do so until Montemagno begins his responsibilities as chancellor. 
For more information, contact Rae Goldsmith, chief communications officer, at 618/303-9997.