May 03, 2017
Commencement ceremonies set for May 12-13
CARBONDALE, Ill. – Southern Illinois University Carbondale commencement ceremonies are set for May 12-13. 
The fifth annual "Forever SIU: A Commencement Celebration" on Friday, May 12, will celebrate the members of the Class of 2017 and their families. Festivities are from 7 to 10 p.m. in the Student Center. Interim Chancellor Brad Colwell and other university officials and faculty will welcome graduates and their families. The festivities will include food and drinks, karaoke, bowling, billiards, photo booths, and graduation craft projects to document memories. 
There are 2,215 candidates for degrees as of May 1, including: 1,682 candidates for bachelor's degrees, 348 candidates for master's degrees, 72 candidates for doctoral degrees, 90 law degree candidates, and 23 candidates for associate degrees. 
Three separate commencement ceremonies will be in the SIU Arena on May 13 for undergraduate, graduate and professional students. 
U.S. Rep. Cheri Bustos, D-East Moline, and retired U.S. Air Force General Larry O. Spencer, an SIU Carbondale alumnus, are the keynote speakers. Spencer will receive one of two honorary degree awards; Bustos' father, the late Gene Callahan, a former journalist, political adviser, and SIU Board of Trustees member from 2000 to 2004, will receive a distinguished service award posthumously. 
Commencement ceremonies are open to the public, and there is no ticket requirement. Each ceremony will be available via livestream at http://commencement.siu.edu/Watch%20Live/ and will be available on the university's YouTube channel at https://www.youtube.com/user/SIUC. 
Here is the schedule of the ceremonies, their keynote speaker, and distinguished service award recipient, and honorary degree recipient, where applicable. 
9 a.m. – College of Agricultural Sciences, College of Liberal Arts, College of Science, School of Medicine. Bustos is the commencement speaker. Susan McClary, professor and head of musicology at Case Western Reserve University and an SIU Carbondale alumna, will receive a Doctor of Music Arts honorary degree. Callahan will receive a distinguished service award posthumously.
1:30 p.m. -- College of Business, College of Education and Human Services. Bustos will again be the keynote speaker. Greg Cook and Dorothy A. "Dede" Lingle Ittner will each receive distinguished service awards.
5:30 p.m. -- College of Applied Sciences and Arts, College of Engineering, College of Mass Communication and Media Arts. Spencer is the commencement speaker and he will receive the honorary degree, Doctor of Public Service. 
The SIU School of Law will hold its commencement ceremony at 3 p.m., Friday, May 12, in Shryock Auditorium. U.S. District Judge Staci M. Yandle is the keynote speaker for that ceremony. 
Here is a brief glimpse of the commencement speakers, honorary degree, and distinguished service recipients.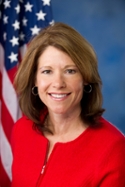 Now in her third term in the U.S. House of Representatives since taking office in 2013, Bustos, who was born in Springfield, serves in leadership as co-chair of the Democratic Party and Communications Committee. She is also a senior Whip, using the position to promote policies that advance American manufacturing, ensure women's economic security and grow the nation's middle class. A former journalist in the Quad Cities and East Moline City Council member, Bustos also worked in health care for one of the nation's largest non-denominational, non-profit health care systems. Bustos earned a bachelor's degree in political science from the University of Maryland, College Park, and a master's degree in journalism from the University of Illinois Springfield.  She also attended Illinois College in Jacksonville. Bustos' late brother, Dan, was head coach of the Saluki baseball team for 16 seasons before passing away in November 2010. Bustos and her husband, Gerry, the Rock Island County sheriff, have three sons and two grandchildren. 
McClary, a St. Louis native, has led musicology at Case Western Reserve University since 2011, where she teaches courses on music history, music theory and historical performance. Her research focuses on the history of Western music and cultural criticism of early and contemporary music. Earning a bachelor's degree from SIU in 1968, McClary earned a master's degree and doctorate at Harvard University, where she studied musicology. McClary previously taught at Harvard University, Trinity College in Hartford, Conn., the University of Minnesota, McGill University, the University of California-Berkley and the University of California Los Angeles (UCLA). She held a five-year professorship at the University of Oslo from 2007 to 2012 and served as the 2010 Music Theorist-in-Residence at the University of Oslo. She graduated from University High School at SIU, where her father was a microbiologist and her mother was a math teacher. McClary has chaired the board of directors for the American Council of Learned Societies and served on editorial boards of "Signs," "Perspectives of New Music," "Black Research Journal," "Women and Music," "ECHO," "Musica Humana" and "Music and Moving Image." She is the author 10 books and numerous published articles, studies and essays. She and her husband, Robert Walser, live in Cleveland, Ohio. 
Callahan's connection to SIU is strong; he worked closely with the late former U.S. Sen. Paul Simon, and was a founding member of the Paul Simon Public Policy Institute's Board of Counselors. Callahan, who passed away in 2014, played an integral role behind the scenes in countless pieces of legislation and policies at the state and national level during his career. A native of Milford, he graduated from Illinois College in 1955 where he majored in English and played baseball. From 1956 to 1957 he served in the U.S. Army and was stationed in Germany. Callahan was a journalist with the Illinois State Register from 1957 to 1967 and was press secretary for Gov. Sam Shapiro and Lt. Gov. Simon until 1972. In 1974, he began his long association with Alan Dixon when Dixon served as Illinois state treasurer and later as Illinois secretary of state. When Dixon moved to the U.S. Senate in 1981, Callahan became his chief of staff and most trusted political adviser. Callahan was the first director of government relations for Major League Baseball. In that position, which he held from 1992 to 1997, he led the MLB's legislative and public affairs efforts with Congress. Callahan and his wife, Ann, are parents of three children, Dan, Cheri, and Lynn. Callahan helped host and organize the annual fundraising events for the Saluki baseball program in Springfield, and he and his wife Ann traveled the country to watch the Salukis play. In addition to his son, Dan, Callahan's grandson Brad Ruppert and grand-daughter Alexa Callahan all are SIU Carbondale graduates. 
Cook, a Carbondale native and 1976 graduate of Carbondale Community High School, attended SIU Carbondale from 1977 to 1979, majoring in aviation technology and business administration. In 1994, Cook and his father, John, co-founded Cook Portable Warehouse, which manufactures small residential storage buildings. The company has production facilities in five states, and the buildings are sold through a network of more than 350 dealers in 15 states. Cook has served as the company's president since his father's death in 2005. Cook's wife, Nancy, also a Carbondale native, earned her degree in elementary education from SIU in 1980. Cook and his family have been lifelong supporters of SIU, and seven family members hold degrees from the university. In addition, Nancy's mother, Mary Lou Brown, served as an academic adviser at SIU from 1965 to 1988, and her father, Dr. Clyde Brown, taught biology from 1951 until his death in 1965, representing more than 65 years of the family's connections to the university. Greg Cook has been active on various university steering committees, including "Southern at 150" and "Saluki Way".  As an avid supporter of Saluki Athletics, Cook has served on search committees for men's golf, women's basketball, men's basketball and football. Cook has been a member of the SIU Foundation Board of Directors since 2006, including serving as president from 2013 to 2015. He is the Foundation's representative to the SIU Alumni Association's Board of Directors. Cook also partners with SIU Athletics in raising money for the American Cancer Society in Southern Illinois. In 2008, the Cooks, who live in Makanda, donated $1 million to the Saluki Way project in honor of his late father. The "John Paul Cook Club" in the SIU Arena is named for Cook's father. The couple has three children and seven grandchildren. An accomplished pilot, Cook uses his flying skills as a volunteer pilot for the Veterans Airlift Command, Special Olympics athletes for the Citation Special Olympics Airlift, and cancer patients to and from treatment centers for the Corporate Angel Network. His flights for SIU, also done on a volunteer basis, include transporting guest speakers, such as the secretary-general of the United Nations in December 2016, as well as the Flying Salukis, athletics coaches and the chancellor, in support of SIU throughout the country. 
After a 40-year career in education, Ittner, a Carbondale native, is a devoted community and university volunteer who in recent years has been documenting the history of SIU and the city of Carbondale as a member of the Carbondale Preservation Commission and the SIU Alumni Association. She is creator and facilitator of "Carbondale Remembered," the Carbondale Oral History Project, a joint effort of the university and Carbondale Preservation Commission. She has researched the history of the Saluki mascots from 1952 through 1994, and her work appears under the original memorial pyramid for King Tut, the university's first Saluki mascot – at the entrance to Saluki Stadium. The daughter of SIU's legendary first track coach, Leland "Doc" Lingle, and Dorothy Furr Lingle, both SIU graduates, Ittner attended University School on the SIU campus, and later earned a bachelor's degree in elementary education from SIU in 1961. A member of the SIU Alumni Association Board of Directors since 2004, Ittner is the organization's secretary. She is also a member of the College of Education and Human Services' advisory committee. Her late husband, Bill, and two of the couple's three children, also graduated from SIU. In honor of her parents and the five generations of her family who have graduated from SIU, she established the Ittner/Lingle Family Memorial Award for undergraduate kinesiology students.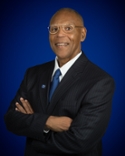 Spencer, who rose from the enlisted ranks to become a four-star general, retired after nearly 40 years in the U.S. Air Force in October 2015 as vice chief of staff, the second highest-ranking military member in that service branch. He was in charge of the Headquarters Air Force staff and served as a member of the Joint Chiefs of Staff Requirements Oversight Council and Deputy Advisory Working Group. Spencer organized, trained and help equip nearly 690,000 active-duty Air National Guard, Reserve and civilian airmen around the world. Spencer earned his degree in industrial engineering technology from SIU Carbondale, and commissioned through Officer Training School in 1980 as a distinguished graduate. He has commanded a squadron, group and wing, and was vice commander of the Oklahoma City Air Logistics Center. He was the first Air Force officer to serve as the assistant chief of staff in the White House Military Office, holding the post from 1994 to 1996, where he was in charge of providing operational and personnel management to more than 2,000 people and oversight of $120 million direct support to the president. He is president of the Air Force Association and is one of the 13 board directors for Whirlpool Corp. Spencer has a Master of Science degree in business management from Webster College and a Master of Science degree in industrial resource strategy from the National Defense University. He also completed post-graduate courses at Harvard University and the University of North Carolina, Chapel Hill. Spencer, author of the 2016 book, "The Green Eyeshades of War," lives with his wife, Ora, in Alexandria, Va. The couple has three children. 
A total of 644 students will wear special medallions and honor cords during the ceremonies that reflect significant academic achievement.  Among the 644 students earning recognition, 309 will receive Cum Laude distinction, signifying a cumulative GPA of 3.5 to 3.749; 173 will receive Magna Cum Laude distinction, signifying a cumulative GPA of 3.75 to 3.899, and 121 students will receive Summa Cum Laude distinction, carrying a cumulative GPA of 3.9 to 4.0. Twenty-four University Honors Program students will receive an honors diploma for completing seven honors courses and a three-credit thesis while maintaining a minimum 3.3 GPA; another 109 students will receive honors certificates for completing five honors courses and maintaining a minimum 3.3 GPA. A total of 22 SIU Carbondale student-athletes will earn Latin honors, and four student athletes will receive an honors program certificate. 
In addition, graduating student military veterans will wear red, white and blue cords provided by the university in recognition of their sacrifice, commitment and service to our country.