October 14, 2016
Bioethicist-in-Residence will explore ethics of 'medical tourism'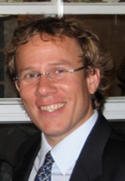 CARBONDALE, Ill. -- A lecture next week at the SIU School of Law will explore the ethics of "medical tourism." 
Leigh Turner, associate professor at the University of Minnesota's Center for Bioethics and School of Public Health, will give the 2016 John & Marsha Ryan Bioethicist-in-Residence lecture at the Southern Illinois University School of Law. 
Turner will address "Direct-to-Consumer Marketing of Unproven Stem Cell Interventions: Ethical, Legal, and Scientific Concerns" at 5 p.m. Tuesday, Oct. 18, in the courtroom in the Hiram H. Lesar Law Building.  The lecture is free and the public is welcome.
---
Media Advisory
Reporters, photographers and camera crews are welcome to cover the lecture. To arrange for interviews or for more information on the lecture, contact Alicia Ruiz, the law school's director of communications and outreach, at 618/453-8700.  For the lecture in Springfield, contact Karen Carlson at 217/545-2155.
---
Turner is a respected author on the subject of medical tourism and the globalization of health care, said Jennifer Brobst, assistant professor at the SIU School of Law. 
Medical tourism is a term that "identifies those patients who are intent on receiving treatment not available or not affordable in the United States, who are willing to travel to other countries to get the treatment," Brobst said. 
Turner's research, for example, has identified novel stem cell therapies for Parkinson's and Alzheimer's diseases as popular among Americans willing to travel abroad for care, Brobst said. 
Brobst said the lecture should appeal to a cross-section of professions, as well as the public "at a time when American health care costs are daunting but we cannot expose patients to untested and risky procedures and therapies." 
"Patients may be willing to take the risks of treatment outside of our borders, but when American companies incentivize them to do so, that raises numerous ethical concerns," she said. 
Turner will also present to a joint meeting of the Southern Illinois Healthcare hospital ethics committees at Memorial Hospital of Carbondale at noon, Wednesday, Oct. 19. 
Turner will travel to Springfield to present to faculty and students at the SIU School of Medicine's South Auditorium, 801 N. Rutledge St., on Thursday, Oct. 20, at 9 a.m. Turner's presentation will once again focus on patient travel abroad to receive stem cell treatments that would not be legally available in the United States, with a strong focus on the ethics of American businesses marketing such medical tourism opportunities, Brobst said. 
This is the 12th bioethicist-in-residence lecture, and the 10th since John G. and Marsha C. Ryan endowed the visiting lecture series. 
Founded in 2006, The John & Marsha Ryan Bioethicist-in-Residence supports an annual residence and lecture by a law or medicine ethics scholar for the SIU schools of law and medicine. The selected presenter visits classes at both schools and organizes interdisciplinary educational activities for students, residents and faculty. The presenter also interacts with students and offers a public lecture on the scholarship as it relates to law and medicine.