October 04, 2016
Agriculture college's Fall Fest set for Oct. 21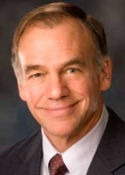 CARBONDALE, Ill. -- The Agbassadors at Southern Illinois University Carbondale have been representing the College of Agricultural Sciences for 30 years, and it's time for a reunion. 
The Fourth Annual Fall Fest, a celebration of the college, includes the 30th Anniversary Agbassador Reception to which all current and former Agbassadors are invited. Fall Fest 2016 is Oct. 21, 6-9 p.m. in the University Farms Service Center. The Agbassador reception precedes it, beginning at 5 p.m. 
The Agbassadors is a student recruitment organization made up of students whom faculty, administrators and other agricultural sciences students have recommended based on academics, communication skills, overall knowledge of agricultural fields and university achievements. They visit high schools and community colleges, attend career fairs and open houses, and generally represent the college at many college and university events throughout the academic year. 
The Fall Festival itself is an opportunity for alumni and current college students, faculty and staff to socialize, and to honor alumni award winners, announced at the event. There will be a barbecue, live music by Murphysboro-based bluegrass/country Irish folk band Nine88, and a cash bar. Tickets are $30 a person and benefit the Agbassador program. Reservations are required; contact the college at collagri@siu.edu or 618/453-2469 to reserve tickets. 
This year's alumni award winners are:
Lifetime Alumni Achievement Award: Steve Ellis
Mid-Career Alumni Achievement Award: Nathan Johanning
Early Career Alumni Achievement Award: Spencer Janssen 
Ellis, who earned his Bachelor of Science degree in forestry at SIU in 1976, is the deputy director of the Bureau of Land Management. That means he has oversight responsibilities for more than 245 million acres of public land and a $1 billion budget. Ellis' long career with the BLM began in 1979 when he was hired as a forester in Idaho. His job then included forest inventory, timber harvest and sale appraisals, reforestation plans and watershed impact statements. In 1983, he moved to the position of soil scientist, a job that included weed control and pest management. After that he moved up to area manager in Idaho and then spent some time in Washington, D.C., as a program and budget analyst, during which time he also served as associate district manager of an area in southern Nevada that included such diverse issues as wild horse management, real estate, mining and recreation. In 1997, he became a district manager in Oregon, then moved up the ladder to deputy state director for resources and planning in Alaska, forest supervisor at the Wallowa-Whitman National Forest in Oregon, and then Idaho state director in 2010. 
James Zaczek, professor and chair of the forestry department, notes that Ellis is a "proud Saluki," one who was involved in student life as a member of the Marching Salukis and an early achiever, working as a seasonal firefighter with the U.S. Forest Service while he was still in college. 
"Ellis noted that the values and personal standards exhibited in his life's work were built on the foundation laid at SIU," Zaczek wrote in a supporting letter for the Lifetime Achievement Award, praising Ellis' "dedicated leadership and involvement with land management and agriculture." 
Ellis will deliver the Paul Simon Public Policy Institute's Gil and Jean Kroening Lecture, 11:30 a.m.-1 p.m. in the Student Center on Oct. 20. Pre-registration is required.  
Johanning works with the University of Illinois Extension as an educator on local food systems and small farms. He's based in the Murphysboro office. He talks with local horticultural crop producers about production practices and marketing strategies. He is also co-editor of "Illinois Fruit and Vegetable News," the author of several scholarly articles on agricultural topics, and he serves on the board of directors of the Midwest Crop Council among several other organizations. 
While he was at SIU, earning both bachelor's and master's degrees, Johanning favorably impressed several faculty members and researchers, who universally praise his work ethic and his high standards. He worked as a researcher in soil fertility before leaving for his position at the Extension. 
"His problem-solving skills show a high level of creativity," Myron Albers, senior lecturer in and interim director of farm operations, wrote. "His career has benefitted agriculture in so many ways that a letter of recommendation cannot express all of his accomplishments. This is the type of person that we need to carry agriculture into the future as well as providing a mentor for future professionals." 
Janssen earned his Bachelor of Science degree in agricultural system technology in 2006. He is manager of Litchfield Farmers Grain and farms Janssen Farms in Fillmore. As manager, Janssen is in charge of the supervision, hiring and termination of employees, customer and buyer relations and selling Channel seed corn and soybeans. He is a part of the Class of 2014 for the Illinois Agricultural Leadership Foundation, for which he met with legislators in Washington, D.C., to discuss agricultural issues. He also traveled with the foundation to Germany and Poland to learn about farming techniques and heritage there.