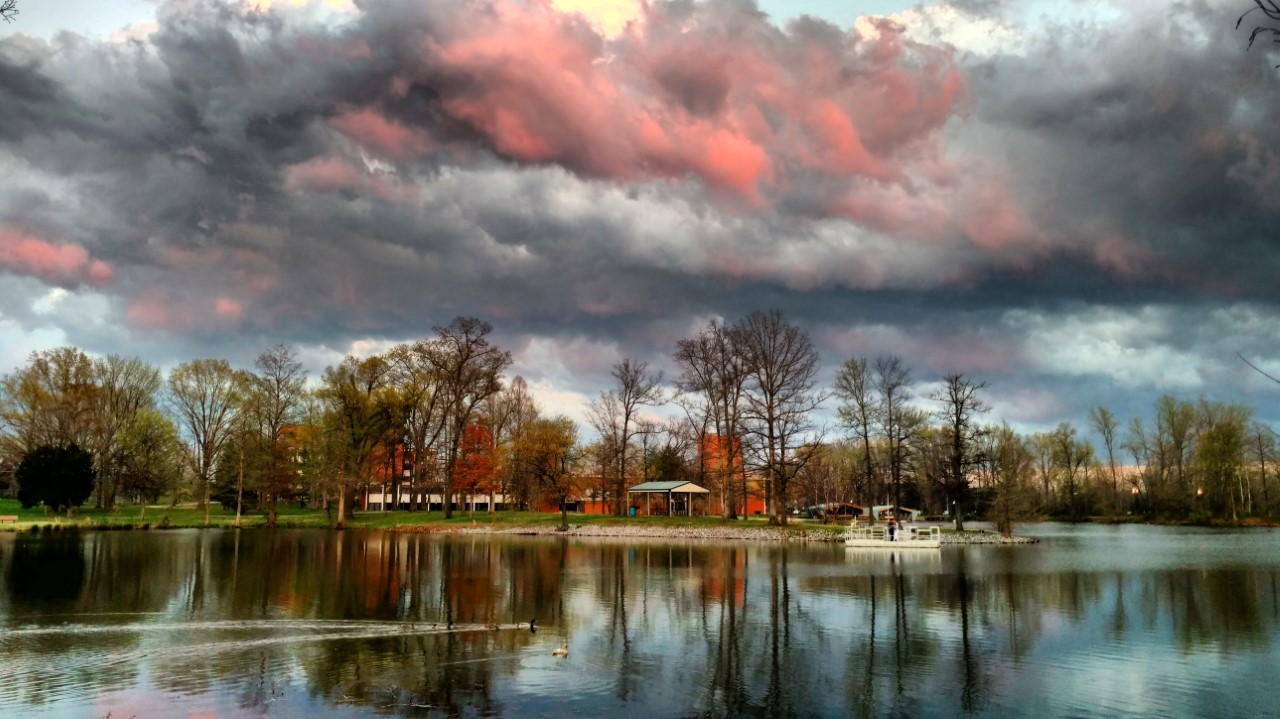 April 18, 2016
Hannah Redenius wins ID photo contest
CARBONDALE, Ill. -- Southern Illinois University Carbondale student Hannah Redenius, a senior cinema and photography major from Minonk, submitted the winning SIU ID Photo Contest shot for the second consecutive year. 
All SIU students were eligible to enter the Student Center's competition by submitting their scenic campus pictures via Instagram or email. 
Redenius's dramatic photograph of campus lake topped by colorful sunset clouds was selected in blind judging from more than 270 entries. Redenius captured the winning photo of the lake and the Engineering Building after looking out one day while eating in Lentz dining hall. She noticed the beautiful clouds over the lake and jumped up, leaving her food behind, to walk outside and get the shot. 
Beginning Friday, April 22, the winning picture will be seen on all official campus ID cards issued during the next year. Redenius is completing a photography minor and her winning ID photo last year marked the first time she had ever entered a photo contest. 
She won a $100 gift card from the University Bookstore for her photography.