March 17, 2016
Distinguished Alumni Award recipients named
CARBONDALE, Ill. – Southern Illinois University Carbondale will honor four individuals during the annual SIU Distinguished Alumni Award ceremony on April 29. The event will take place at 3:30 p.m. in Morris Library's John C. Guyon Auditorium. A reception will immediately follow in the Hall of Presidents and Chancellors. 
The awards from the SIU Alumni Association honor career achievement, cultural impact, humanitarian efforts, and young alumni achievement. Individuals were selected for the honor they bring to the university through outstanding accomplishments within each award category.  
The Distinguished Alumni Awards began in 1998. Michelle Suarez, executive director of the SIU Alumni Association, said that current SIU students will have the opportunity to engage with the awardees as they demonstrate the value of an SIU education as a platform for successful careers. 
"On behalf of our Board of Directors, we are delighted to welcome these honorees to campus," Suarez said. "They are shining examples of what SIU has to offer the world and represent the significant accomplishments of SIU graduates across many fields." 
The 2016 SIU Distinguished Alumni Award recipients are: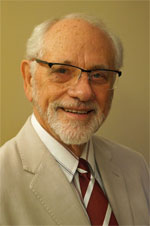 Award for Career Achievement: Robert (Bob) Steele, Classes of 1962 and 1963 
Bob Steele's career spans 58 years as a swim coach, whose experience and accolades have made him a giant in the sport. A conference- and national amateur championship-winning swim captain at SIU from 1958 to 1961, Steele began his coaching career with a Carbondale-based youth group. He spent more than a decade as the head swim coach for SIU, with a 230-66 lifetime record. During his tenure at SIU, he also coached the National Junior Swim Team and national teams in Holland and France. 
In total, Steele would go on to coach 25 high school and 145 NCAA All-Americans, with 21 world-ranked swimmers in 41 events. He has trained swimmers all over the world for the Olympics, world championships, and other international competitions. His expertise in coaching the sport continues to be tapped for clinics and camps in 21 countries. This year, Steele will be an American Swimming Coaches Association Hall of Fame inductee. 
Steele is a two-degree graduate of SIU, earning bachelor's and master's degrees from the College of Education and Human Services in 1962 and 1963, respectively.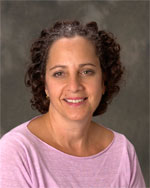 Award for Humanitarian Efforts: Marsha G. Ryan, Class of 1987 
Marsha Ryan has been a general surgeon in Carbondale since 1981. She was a faculty member of the SIU School of Medicine in its clinical surgery department until she retired from the full-time practice of surgery in 2015. She continues to teach upper-level students in disciplines involving both law and medicine at the SIU School of Law. Interwoven through Ryan's career has also been the desire to give back to her community and to SIU. 
Among her many philanthropic activities, she served on the SIU Foundation Board of Directors during the university's "Opportunity Through Excellence" campaign, raising $100 million as campaign chair. She has also been a member of several boards and committees, including the SIU Alumni Association National Board of Directors. Outside of the university, Ryan has championed fundraising campaigns for the Southern Illinois Healthcare Cancer Center, as well as support for the community arts and local chamber of commerce. 
Ryan earned her law degree from the SIU School of Law in 1987.
Award for Cultural Impact: Primo Angeli, Classes of 1957 and 1959
Primo Angeli's father advised him against a career in art. He did not listen and came to SIU as a fine arts major. Mentored under figures such as Harold Cohen and R. Buckminster Fuller, Angeli gained not only an intense appreciation, but also a command of printing, typography and communication in art. After graduating, he moved to San Francisco, launched a career, and built an international reputation in the field of graphic design for marketing and communications. 
Angeli has worked with firms such as Banana Republic, Ben & Jerry's, Coca-Cola, AT&T and General Foods, along with many other clients. He developed posters for milestone events, including the 50th anniversaries of the United Nations and Golden Gate Bridge, and the 1996 Olympics. In 2012, another one of his works was among the finalists in the design competition to represent the U.S. in the London Olympic Games. 
Angeli is a two-degree graduate of SIU, earning bachelors and master's degrees from the College of Liberal Arts in 1957 and 1959, respectively.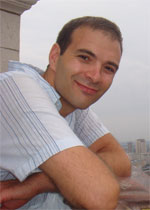 Young Alumni Achievement: Viktor Gruev, Class of 1997 
Viktor Gruev, a native of Ohrid in the Republic of Macedonia, came to the U.S. in the 1990s. He entered SIU and obtained a bachelor's degree in electrical engineering in 1997, with a minor in computer science. Gruev continued his studies at Johns Hopkins University and the University Pennsylvania. Today, his primary area of research is in imaging technologies, algorithms, and their applications to biomedical problems. 
Gruev has secured more than a dozen grants for his research, including studies in polarization imaging in endoscopy, re-engineering nature's visual sensors, florescent goggle image-guided surgery, polarization sensors used in marine deployment and MRI acquisition of reactive ion etching with nanofabrication. He holds five patents (with three more pending) related to optical sensors. He is the recipient of the 2016 Institute of Electrical and Electronics Engineers (IEEE) Donald G. Fink Award for an outstanding paper in any of the organization's transactions, journals and conferences. 
Full biographies of each recipient are available at siualumni.com.