February 09, 2016
Founder of 'This Able Veteran' to present lecture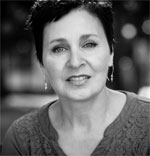 CARBONDALE, Ill. – Behesha Doan knows that sometimes a dog is more than just a good friend. Sometimes a dog, the right dog with the right training, can be a lifesaver. 
Doan presents the Charles D. Tenney Distinguished Lecture at Southern Illinois University Carbondale for the spring 2016 semester on Feb. 17 beginning at 7:30 p.m. in the Student Center's Ballroom D. A reception follows. She will discuss "The Purposeful Life: Coming Alive by Living Authentically." 
Doan is a Certified Life Coach (CLC) specializing in trauma resilience. A trauma survivor herself, Doan understands life challenges, in particular the difficulties facing American military veterans suffering from post-traumatic stress disorder (PTSD). 
Something else Doan understands is dogs. She's the founder of Extreme K-9, a dog obedience school that teaches dog owners to communicate with as well as to train their dogs. Taking what she knows about dogs and her experience overcoming trauma, Doan also founded This Able Veteran, a service dog organization specializing in helping military veterans manage PTSD and other combat and military service-induced psychological injuries. 
This Able Veteran's success comes as a result of a demanding training program. Specially selected and bred dogs undergo rigorous training that is reinforced with their human partners when they undergo their own rigorous training. The dog learns to recognize the individual signs of anxiety in its human partner, and initiates behavior intended to disrupt the anxiety cycle. The veteran learns to recognize the dog's behavior and to react to the dog in a particular way, changing the focus from the anxiety-inducing stimulus to the dog. 
The dog will often recognize the symptoms of an anxiety episode before the human does. For example, if a veteran with PTSD tends to rub her fingers together when becoming anxious, her canine partner will see that, and will interrupt the behavior by sitting close or bringing a leash to its partner or touching its partner's hands or some other pre-determined behavior. The veteran then realizes an anxiety episode is coming and is able to change focus. 
This Able Veteran partnered with SIU's Department of Psychology to study the effectiveness of the service dogs in the trauma resiliency program. The study concluded that Doan's program is demonstrably effective. Graduates of the program remain in contact with This Able Veteran to ensure continued success. 
Doan holds an impressive list of official dog training certifications for narcotics detection and "mantrailing" as well as for service dog training. She is also a member of the Institute of Coaching at McLean Hospital, a Harvard Medical School affiliate. 
The University Honors Program sponsors the Charles D. Tenney Distinguished Lecture Series.  Tenney served as the university's provost and vice president from 1952 to 1971.