October 22, 2015
Dual symphony concert set for Shryock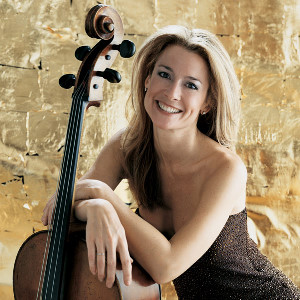 CARBONDALE, Ill. – The Southern Illinois Symphony Orchestra joins forces with the symphony orchestra from Southern Illinois University Edwardsville for a special night of music on Tuesday, Oct. 27. 
The dual symphony concert begins at 7:30 p.m. in Shryock Auditorium. Tickets are $20, free for SIU students with I.D., and $8 for all other students. Tickets are available online or by phone at 618/453-6000; a fee applies. Tickets are also available at the Shryock Auditorium box office or at the door beginning one hour before the concert. 
The music program includes the First Symphony of Finnish composer Jean Sibelius (1865-1957), in recognition of the 150th year of his birth. The highlight, however, is the presentation of Dvorak's Cello Concerto, featuring guest musician, the cellist Sara Sant'Ambrogio. 
Saint' Ambrogio is a Grammy-winning musician with an impressive classical music biography. She is also a founding member of the award-winning, globe-trotting Eroica Trio. 
For this evening, both SIU orchestra directors, SIU Carbondale's Edward Benyas and SIU Edwardsville's Michael Mishra, will share the podium.