December 15, 2014
Rehfeldt, McIntyre named assessment fellows
CARBONDALE, Ill. -- Two faculty members will serve as fellows in a new program at Southern Illinois University Carbondale designed to improve student achievement.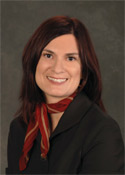 Ruth Anne Rehfeldt, professor with SIU's Rehabilitation Institute, and Christie McIntyre, associate professor of curriculum and instruction, will serve in the Assessment Fellows Program next semester. The program, administered through the office of the Associate Provost for Academic Programs and the Office of Assessment and Program Review, seeks to provide academic and co-curricular assessment experience and skill development to faculty and administrative/professional (A/P) staff members who have an interest in student learning. 
The program provides an opportunity for selected fellows to focus on student success by engaging program and college-wide assessment coordinators. Fellows will undergo specialized training meant to increase their skills and knowledge about student learning while gaining insight into assessment practices and procedures. They will assist colleagues with such tasks as creating assessment plans and writing annual assessment reports while collaborating with the provost's office. 
James Allen, associate provost for academic programs, said during the four years between 2009 and 2013, the university was a member of the Higher Learning Commission's Assessment Academy, which put many SIU assessment faculty in contact with like-minded colleagues from other member institutions. 
"It did not take us long to discover that these other universities, like the University of Missouri, Kansas City, had assessment fellows who helped with workshops, committee work, reviews of assessment plans and reports for the provost office," Allen said. "So, we decided to follow best practices elsewhere to address our own on-going work to strengthen the university's commitment to student learning." 
Allen said having outstanding faculty members with special expertise in assessment makes starting the new program easier. Rehfeldt has a background in distance education garnered during her work as a provost fellow last year. That work resulted in the university's first "MOOC," or "massively open online course," which she will teach next spring, he said. 
"(Rehfeldt) has also trained as a consultant-evaluator for the Higher Learning Commission. Her work as an assessment fellow will prepare her for her first site visit to North Dakota State University next spring as well as assist with the student learning in our Extended Campus online courses," he said.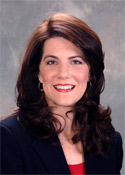 McIntyre is a nationally recognized specialist in early childhood education, Allen said. Her coordination of the assessment of student learning outcomes on the web platform LiveText made possible last year's re-accreditation of the university's Teacher Education Program by the National Council for Accreditation of Teacher Education. 
"Assessment infuses everything she does, in her work with students, her research on student learning outcomes, and in her service to the profession as the president of the Illinois Association of Teacher Educators, among other activities," Allen said. "For years, she has been one of the leading experts on the university's Campus-Wide Assessment Committee." 
Along with directly impacting student learning, Allen said the new program also supports SIU's larger role as major research institution by helping it monitor the quality of its programs. Continually assessing its student learning outcomes is another measure of success for the university in meeting its educational mission, he said. 
"As a university accredited by the Higher Learning Commission -- which authorizes us to receive federal Title IV financial aid, some $263 million of our annual operating budget -- SIU Carbondale is required to monitor the quality of its curricula and instruction," Allen said. "Nearly all research institutions like SIU depend upon high-quality degree programs delivered by top-flight research faculty. The better work the faculty do with student learning, the better the degree programs that support their research activities, whether or not they receive extra-mural funding for that research. Our assessment fellows will contribute directly to that central mission of the university with peer-reviewed research of their own on student learning." 
Faculty and qualified A/P staff members who are interested in the fellowship can apply during the 12th week of each semester for appointment the following semester, excluding summer semester. To qualify, faculty fellows must be tenured associate professors or full professors or full-time non-tenure track faculty members on continuing appointment. A/P fellows must have worked in their current full-time position for at least three years. No more than two semesters of fellowship experience shall be awarded to the same individual in any five-year period.