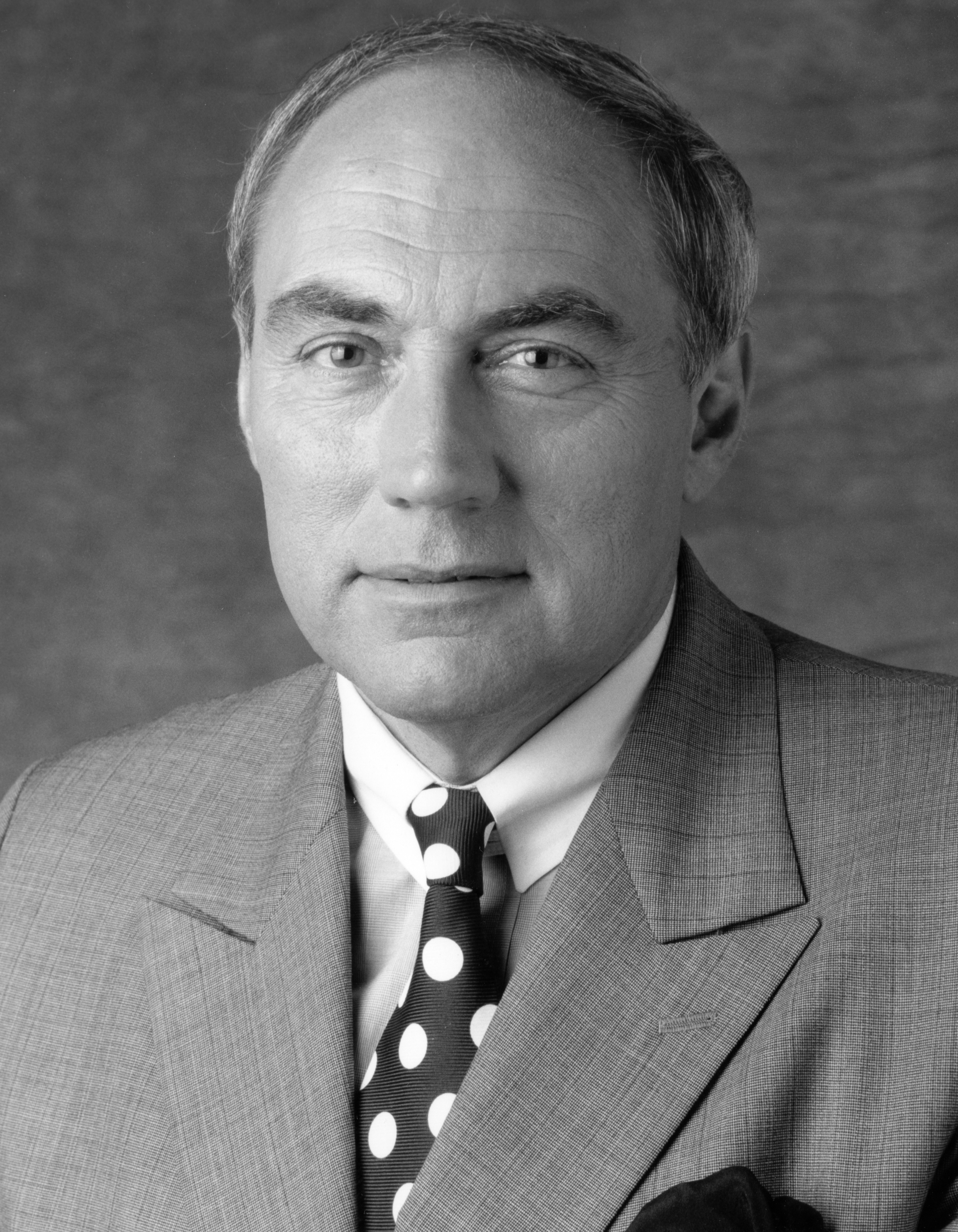 November 07, 2014
Veteran journalist Rodgers to share memories
CARBONDALE, Ill. -- Walter C. Rodgers, a double alumnus of Southern Illinois University Carbondale whose celebrated longtime broadcast journalism career included working for CNN and ABC, will speak at his alma mater later this month. 
Rodgers will present "Presidents I've Known and Liked – Well, Sort Of" on Nov. 20 at Morris Library. The event begins with a 5 p.m. reception in the first floor rotunda followed by Rogers' talk at 6 p.m. in the John C. Guyon Auditorium.  Rodgers will also display framed signed photos and letters of some the presidents he will highlight: Gerald R. Ford, James E. "Jimmy" Carter and Ronald W. Reagan.
---
Media Advisory
Reporters, photographers and news crews are welcome to cover Walter Rodgers' presentation on Nov. 20 in the John C. Guyon Auditorium at Morris Library.  Rodgers will be also be available to speak with media and answer questions following his presentation, at about 7:15 p.m.
---
Rodgers will share remembrances of several presidents with whom he experienced history up close and personal. He spent the Christmas 1962 holidays with John F. Kennedy in Palm Beach, Fla., enjoying together what would be Kennedy's last Christmas. Rodgers also played softball with Carter in his hometown of Plains, Ga., and covered Richard M. Nixon's administration as well.  
A witness to good times and bad, Rodgers was quite close to the action during the March 1981 assassination attempt on Reagan by John Hinckley. Rodgers said Hinckley's gun was a mere 24 inches from his ear as Hinckley fired on Reagan and the presidential entourage. Rodgers quickly found himself on the bottom of a pile of people that included Secret Service agents. Rodgers will recount these stories and more during his talk. 
Those attending will also be able to view memorabilia relating to these presidents from the library's Special Collections Research Center, prepared by Matt Gorzalski, university archivist.  
Rodgers earned his bachelor's degree at SIU in 1962, majoring in English literature and history.  He graduated in the top 10 percent of his class while attending college on a full athletic scholarship for swimming. He went on to earn his master's degree in history in 1964 at SIU and attended the University of Washington, working toward his doctorate in history. 
Experiencing life and history in the nation's capital led him to a storied international journalism career that began with a stint as White House correspondent for Associated Press Radio. He later served as ABC News' London-based correspondent, ABC bureau chief in Moscow and then as Justice Department correspondent before moving to CNN in 1993. 
His work for CNN included serving as Berlin correspondent, Jerusalem Bureau chief and senior Middle East correspondent and as senior international correspondent, based in London. He was an embedded journalist with the 7th Cavalry, 3rd Infantry in 2003 during the George W. Bush-directed invasion of Iraq in search of weapons of mass destruction. 
Rodgers covered the final years of the Cold War, the Soviet downing of KAL 007, the Marion Barry drug trial, the war against Osama Bin Laden in Afghanistan, and traveled on nearly all of the presidential trips of the Ford, Carter and Reagan administrations from 1974 to 1981. While with Associated Press radio, Rodgers covered the Martin Luther King assassination and funeral, and was the first to broadcast Hinckley's assassination attempt. His work also included coverage of the Iranian hostage crisis, the October 2000 attack on the USS Cole in Yemen by an al-Qaeda cell, and much more.  
Rodgers is the author of "Sleeping with Custer and the 7th Cavalry," as well as various newspaper and magazine articles. He is the co-recipient of the New York Festival's World Medal (gold) for CNN's extended coverage of "Israel in Crisis" in 1995 and wrote and produced several other documentaries about the Middle East.  
After retiring from CNN in 2005, Rodgers taught as a distinguished visiting scholar in the Department of Justice Studies at James Madison University for a couple of years, wrote a column for the Christian Science Monitor and was a guest lecturer on a Paul Gauguin Cruises ship. Now retired, he enjoys salmon fishing, sailing, reading, bird-watching and gardening.   
Rodgers' presentation is free and open to the public. Refreshments will be served. Sponsors include Morris Library, the Paul Simon Public Policy Institute and the College of Mass Communication and Media Arts. 
In addition, Rodgers will speak to an audience including MCMA students at noon on Nov. 21, in the Communications Building studio. Pizza will be served.  
For more information about Rodgers' visit to SIU, contact Anne Cooper Moore, dean of Library Affairs, at anne.moore@siu.edu or 618/453-2074.