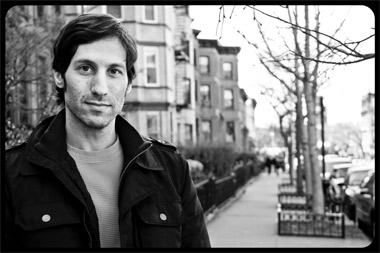 September 05, 2014
Author, musician to present Glassman lecture
CARBONDALE, Ill. – David Zweig, author, musician and lecturer, presents the first University Honors Program lecture of the 2014-15 academic year at Southern Illinois University Carbondale. 
Zweig, author of "Invisibles: The Power of Anonymous Work in an Age of Relentless Self-Promotion," will talk about the intersection of media, technology and psychology beginning at 7:30 p.m. on Tuesday, Sept. 9, in the Student Center, Ballroom D.  The event is free and open to the community. A reception and book signing will immediately follow the lecture. 
Zweig's book takes readers into a world where success means invisibility and anonymity -- and where, conversely, fame generally means infamy. These "invisibles" are "fact-checkers, anesthesiologists, U.N. interpreters, and structural engineers" -- essential people who are noticed only when something goes wrong. In his lecture, Zweig will talk about what he learned by delving into those worlds, what he found out about satisfaction and achievement and what it means to be unnoticed in the world of the "selfie." 
Zweig is also author of the novel "Swimming inside the Sun." His music CDs, "All Now with Wings" and "Keep Going" charted on college radio playlists. 
This lecture is part of the Michael and Nancy Glassman University Honors Lecture Series.