May 08, 2014
Achenbach, Lemish chosen to lead colleges
CARBONDALE, Ill. -- Two interim deans at Southern Illinois University Carbondale have been chosen to lead their respective colleges on a permanent basis, Chancellor Rita Cheng announced today (May 8). 
Laurie A. Achenbach, a veteran faculty member and administrator with more than 23 years experience on campus, will become dean of the College of Science.  Dafna Lemish, who has been with SIU since July 2010, initially as chair of the Department of Radio, Television, and Digital Media, will become dean of the College of Mass Communication and Media Arts.  Achenbach and Lemish have each been serving as interim deans since 2012. 
The SIU Board of Trustees approved the two appointments today.  The appointments become effective July 1. 
"Drs. Achenbach and Lemish have served admirably as interim deans," Cheng said.  "They share a commitment to student academic success, and their appointments provide continuity for their respective colleges," Cheng said.  "I am pleased they will remain a part of the leadership team as the university continues its positive momentum." 
John W. Nicklow, provost and vice chancellor for academic affairs, said SIU is fortunate to have "two talented individuals fill these administrative positions." 
"Laurie brings incredible passion to the position, but that passion is grounded in strategic thinking and planning," he said.  "She is a well-recognized face at SIU and has been particularly successful over the last year in building relationships and affecting positive change in the college. 
"Dafna has also been critical in making positive changes in her college and is strongly backed by her faculty and staff colleagues," he continued. "Both deans have significant support from their colleagues and the campus, recognize campus priorities, and are willing to work hard to achieve strategic goals. We are excited that they have accepted the positions and look forward to their continued service to the institution."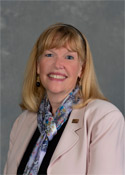 In her application, Achenbach noted this is a time of "great transition" in higher education, with issues that include decreased state funding and increased infrastructure costs. She said she sees enhanced online courses and interdisciplinary research and education programs that transcend traditional college lines becoming more prevalent at SIU. 
"I believe there is no better time to examine our strengths and visualize our potential," she said.  "This is our opportunity for the College of Science to become a physical embodiment of excellence that will attract outstanding faculty and students." 
Achenbach has served as interim dean since mid-August 2012.  She began her professional experience with teaching and research assistantships at the University of Illinois from 1983 to 1987.  She continued her work there as a post-doctoral research associate before becoming a visiting assistant professor in the Department of Animal Science, Food and Nutrition at SIU Carbondale in 1990. 
Achenbach became a visiting assistant professor in SIU's Department of Chemistry and Biochemistry in 1991, an assistant professor in the Department of Microbiology in 1991 and an associate professor in microbiology in 1997.  Appointed a professor in 2002, Achenbach served as associate dean for research and graduate programs from 2007 to 2012. 
Achenbach has been involved in the development of several recent interdisciplinary ventures, including the Fermentation Science Institute and the Center for STEM Education Research. STEM stands for science, technology, engineering and math. 
"These new centers will enhance the research and learning opportunities of our students and expand the reach of the College of Science in the region and beyond," Achenbach said. 
Achenbach earned her doctorate in genetics and development in 1988 from the University of Illinois Urbana-Champaign.  She earned her Bachelor of Science degree in biology in 1982 from Northern Michigan University.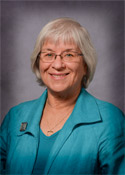 In her application, Lemish said she wants to continue to strengthen interdisciplinary collaboration and merge curriculum within the college's three academic departments, as well as WSIU, to offer students a richer curriculum and hands-on professional experience.  She said she also wants to strengthen the role of the Global Media Research Center "as the scholarly research and creative arm of the college" and expand community outreach initiatives in the region. 
Lemish said she is optimistic about the future in spite of the challenges facing higher education. 
"Any vision for thriving, not only surviving, needs to include creative, out-of-the-box thinking about innovations in student enrollment and retention, program offerings, online education, entrepreneur initiatives and collaborations," she said. 
Lemish has served as interim dean since July 2012.  Prior to coming to SIU she was a professor in the Department of Communication at Tel Aviv University and from 2008 to 2010 was a visiting scholar at The Center on Media and Child Health (CMCH) at Children's Hospital and Harvard Medical School in Boston.  She is a CMCH Scholar at Children's Hospital in Boston. 
Lemish earned her doctorate in communication in 1982 from The Ohio State University.  She earned a Master of Arts degree in 1977 in communication from Hebrew University of Jerusalem in Israel and a bachelor's degree in geography with a minor in education in 1974 from Tel Aviv University in Israel. 
An expert on role of the media in children's lives, Lemish is editor of the "Journal of Children and Media," a quarterly international multi-disciplinary and multi-method academic journal she founded in 2006.  She is also the author or co-author of several books, including "Screening Gender in Children's TV:  The Views of Producers Around the World" and "The Routledge International Handbook of Children, Adolescents and the Media."