March 31, 2014
Asian American Heritage Month starts April 1
Southern Illinois University Carbondale will celebrate Asian American Heritage Month in April with special activities and events. 
The festivities, recognizing a large and diverse group of people and their cultures, begin with the Asian American Heritage Month Kickoff celebration at 4:30 p.m. on Tuesday, April 1, in the Student Center's John W. Corker Lounge.   The kickoff will highlight the many special activities taking place throughout the month.  All are free and open to the public.  Light refreshments will be served. 
The celebration theme is "I Am Beyond:  Evoking the American Spirit," with a focus on Asian Americans and their contributions to the United States and its history. 
Participants can experience Asian American art and cuisine during the Origami demonstration at 11 a.m., Monday, April 7, and the Sushi Workshop at 4 p.m., April 22.  Both are in the Student Center.  
The schedule includes several interactive discussions.  A presentation that examines the Asian cultural influence on the Wu Tang Clan is set for 7 p.m., April 8, and another will focus on "Trailblazers:  Learning from the Courage of Leading Asian Women Across the Globe" at 5 p.m., April 14.  
Participants will explore the myth of the "Model Minority Complex" as discussed in the controversial Amy Chua and Jed Rubenfeld bestseller, "The Triple Package:  How Three Unlikely Traits Explain the Rise and Fall of Cultural Groups in America," set for 6 p.m. on April 16.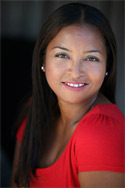 Rachel Hastings will present the keynote address for the month at 5 p.m., April 23, in the John C. Guyon Auditorium at Morris Library.  Hastings will discuss "Reflections on Asian American Cultural Identity through Performance."  Hastings earned her doctorate in speech communication at SIU in 2008. 
The daughter of a Filipino American mother and an African-American father, Hastings will examine Asian American culture from the perspective of someone growing up bi-racial in America.  A playwright, author and poet, Hastings has made presentations on stages throughout the U.S. and has researched the relationship between performance and representations of race, culture and identity through various contexts.  She is currently an assistant professor of arts and communication at Southwestern College in Chula Vista, Calif. 
Sponsors of Asian American Heritage Month include the Center for Inclusive Excellence, United Asian American Council, Progressive Masculinities Mentors and the Department of Communication Studies. 
Asian American Heritage Month is one of the many heritage and history celebrations the Center for Inclusive Excellence at SIU coordinates in recognition of the diverse SIU population and to foster inclusiveness on campus and throughout the community. 
For more information, contact Jennifer Kaiser at j.kaiser@siu.edu or at 618/453-3740.