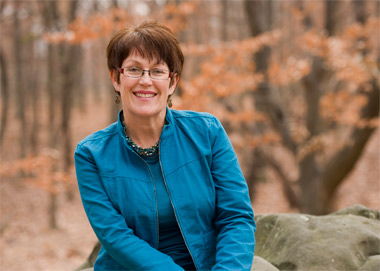 December 20, 2013
Honors program creates opportunities for students
SIU students often distinguish themselves on the national stage. Since 2007, 11 have earned spots on USA Today's All-USA College Academic Team, including two students who made the 20-member first team in 2011-2012 – something no other university could claim.
Our students compete with talented peers from throughout the country to earn Morris Udall, Barry Goldwater and Fulbright Scholarships. These and other prestigious awards typically require a minimum grade point average of 3.75 and an outstanding record of service, leadership, and research.
The University Honors Program plays a major role in the success of our students. Thanks to Director Lori Merrill-Fink's dedication and that of her staff and our faculty, it is among the fastest growing programs on our campus.
Many of you know Lori, who is an associate professor of theater, for her roles in local stage productions, including the McLeod Summer Playhouse. She has been a member of the SIU faculty since 1988.
In 2006, Lori became associate director of University Honors. She was named director a year later. At the time, a student only needed to maintain a minimum 3.25 grade point average to be considered an Honors student.
Lori wanted to create a more meaningful experience for students. She and the staff overhauled the program, and beginning in 2008, students had to pursue either an Honors degree or an Honors certificate to remain in the program.
"Only about 10 percent of the 1,100 students who had been in the program took an honors course, because they weren't required to," Lori said. "We implemented many changes, and our numbers plummeted."  
Shortly after I arrived in 2010, Lori and I began exploring how we could double the program's enrollment in five years. I wanted to help Lori find the necessary resources because a robust Honors program helps attract high-achieving students to SIU. In addition, I know from the many events I attend on campus that involve Honors students how much they inspire those around them.
Three years ago, enrollment in University Honors was 220. It now exceeds 600! We are providing these students with a taste of the private college experience at a state university price. But they have to earn the privilege. Honors students meet a variety of requirements, including maintaining at least a 3.3 grade point average. The Honors courses are the heart of the program and are taught by dedicated faculty who use innovative teaching methods to engage and challenge the students.
"Our program is a value-added piece of an undergraduate education," Lori said. "This isn't boot camp for smart people. It's a rewards program. This is more than taking a regular course and adding a 30-page term paper. There is rigor in the classroom."
I share Lori's excitement at the positive difference University Honors is making in the lives of a growing number of students.
"SIU is a place of immense opportunity for students interested and willing to avail themselves of those opportunities," she said. "Just look at how many students have earned national honors. When passion meets opportunity, it's a really exciting thing to witness."
Lori and her staff encourage Honors students to "Learn, Lead, and Serve." They are doing that at SIU as we help them establish the foundation for career success.