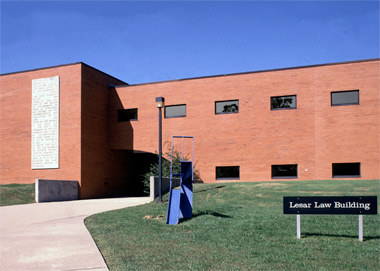 August 23, 2013
Law school gets $500,000 for health law education
CARBONDALE, Ill. -- The Southern Illinois University School of Law has received $500,000 to continue providing medical and legal education to health care providers.
The funds are from a recently settled 2004 class action lawsuit. The law school was not party to the suit, in which a number of health care providers alleged that two preferred provider networks improperly reduced payments in connection with worker's compensation and automobile insurance injury treatment claims.  While the defendants, CNN Managed Care, Inc. and First Health Group Corp. (n/k/a Coventry) denied the allegations, a 2010 settlement in the Madison County case provided $1.25 million toward continuing medical education benefits. 
SIU was selected to administer a significant portion of the class benefit, thus providing a direct benefit to the class members in the form of free or low-cost Continuing Medical Education while also having a positive impact on the public.  An Illinois appellate court affirmed the settlement in 2011.
"The Center for Health Law and Policy in our School of Law is an important resource for attorneys and health care providers," Chancellor Rita Cheng said. "These funds will further enhance the educational opportunities we provide."
Dean Cynthia L. Fountaine noted the law school fills "a critical need" in the region with its continuing education programming, adding, "We are also fortunate to enjoy a successful partnership with SIU's School of Medicine that informs and enhances the quality of our health law programming."
Also receiving awards from the settlement are the University of Chicago Center for Continuing Medical Education, American Academy of Disability Evaluating Physicians, American Academy of Physical Medicine and Rehabilitation and The Illinois Osteopathic Medical Society.  All of the fund recipients will use the monies to provide free or low-cost Continuing Medical Education programs to class action suit members. 
The SIU School of Law has a long history of providing continuing education opportunities for health care providers, according to W. Eugene Basanta, Southern Illinois Healthcare professor of law and director of the Center for Health Law and Policy.  In conjunction with operating the center, the law school, with assistance from Southern Illinois Healthcare, sponsors an annual SIH/SIU Health Policy Institute each May.  The annual institute, which celebrated its 15th year in 2013, provides professional continuing education credits for lawyers and health care providers. 
"This award is a great opportunity for us to grow our health law program.  We have a longstanding commitment to continuing education involvement with lawyers and health care providers and these funds will enable us to build on and expand what we are doing.  This will enable us to do some really great continuing education activities for lawyers, doctors, chiropractors and other health care providers," Basanta said.
The request that SIU receive a substantial part of the CME funds originated with Rob Schmieder, an SIU School of Law alumnus.  Schmieder's wife, Christie, is also an SIU School of Law alumna while his brother Greg is an SIU School of Medicine graduate.  Rob Schmieder is managing partner of SL Chapman LLC, which has offices in Southern Illinois, St. Louis, and Phoenix.  The attorneys of SL Chapman LLC have obtained more than $700 million in verdicts, settlements, and other benefits for their clients.  The firm's practice areas include personal injury, pharmaceutical, class action, business and other complex litigation.
"During law school, I worked for Professor Basanta researching cutting-edge issues spanning both the medical and legal professions," Schmieder said.  "The collaborative efforts of the School of Law and School of Medicine greatly enhance society.  This was an opportunity to benefit our community as a whole, while simultaneously providing direct benefits to Illinois medical providers -- the class members."