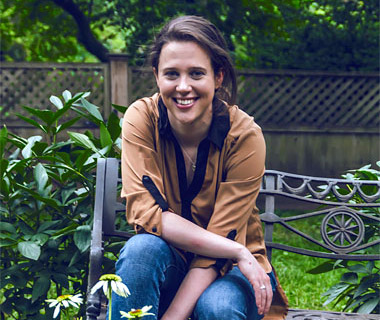 July 22, 2013
Student's short story earns recognition, award
CARBONDALE, Ill.  -- A Southern Illinois University Carbondale graduate student's short story recently earned recognition as a 2013 Nelson Algren Award finalist.
Mary Kate Flannery, a Plainfield, N.J. native, earned praise for her short story, "The Explanation of Accidents."  She is a student in the master of fine arts creative writing program.
The highly competitive annual award, sponsored by the Chicago Tribune, attracted more than 1,000 entries this year. This was the first year in which the selection committee named four finalists, which included four rounds of judging.
The announcement of the winner and finalists came at the recent 29th annual Chicago Tribune Printers Row Lit Fest.  In addition to receiving a $1,000 award Flannery's work will also be published as part of the Printers Row Fiction series.
"The recognition is definitely validating," Flannery said.  "It's exciting to know that the story will have a venue now, that it will have the opportunity to reach strangers, (and will) matter to somebody other than just me."
She credited her mentors at SIU Carbondale as key to her success.
"A few years ago, before I arrived at SIU, I wouldn't have had the skill or the confidence to write this story," she said.  "I'm lucky to have the readers and the teachers that I have.  Their insight and support have been invaluable."