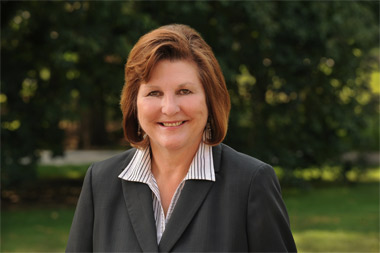 February 12, 2013
Bystrom to discuss role of women and politics
CARBONDALE, Ill. -- Dianne Bystrom, a leading expert on the role of women and politics, will offer her perspective this month at Southern Illinois University Carbondale.
Bystrom is director of the Carrie Chapman Catt Center for Women and Politics at Iowa State University.  She will present her lecture on Monday, Feb. 25, in Student Center Ballroom B.  The luncheon is from 11:30 a.m. to 1 p.m.  The Paul Simon Public Policy Institute is sponsoring the event, and is part of the Institute's "Women in Politics" series.  The luncheon is paid for from earnings from the Institute's endowment funds.
---
Media Availability
Reporters, photographers and camera crews are welcome to cover Bystrom's appearance at the Student Center later that morning. For more information, contact Matt Baughman, Institute associate director at 618/453-4009 or 618/201-0082.
---
The luncheon and lecture are free and open to the public, but seating is limited and advance registration is required for meal considerations. To register, contact Carol Greenlee, Institute project coordinator, at 618/453-4078 or by email at cgreenlee@siu.edu by Wednesday, Feb. 20.  Open seating will be available for those who wish to only listen to the speech and not be included in the meal.
"Dianne Bystrom is a leading scholar on issues surrounding women and politics," said David Yepsen, Institute director.  "That subject is one focus of the Institute as we seek to encourage students – particularly women – to pursue careers in public service and politics.  We're pleased she will be with us to talk about the progress women are making in politics and what more needs to be done."
Bystrom, director of the Catt Center for Women and Politics since 1996, frequently comments on political and women's issues for numerous national and international media.  She is a contributor, co-author or co-editor of 15 books, and also teaches courses on leadership, women in politics and political campaigns for Women's Studies, Political Science and Communication as an adjunct assistant professor in the Department of Political Science at Iowa State University.
"Encouraging more women to enter politics is important for all of us," Yepsen said.  "The problems facing society aren't going to be solved unless everyone has their shoulder at the wheel.  We can't be comfortable with political practices that sideline women or people in minority groups."
She earned her doctorate in Communication in 1995 and a master's degree in Journalism and Mass Communication in 1982, both from the University of Oklahoma.  Bystrom earned her bachelor's degree in journalism in 1975 from Kearney State College, now the University of Nebraska at Kearney.
For more information on the program, contact the Institute at 618/453-4009 or visit paulsimoninstitute.org/
.