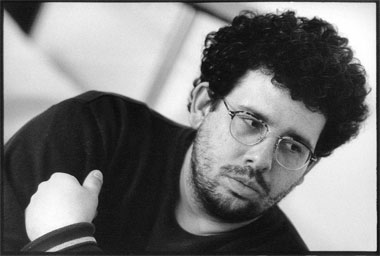 April 11, 2012
Playwright/director Neil LaBute to visit campus
CARBONDALE, Ill. -- Before a movie is a movie, or before a play is a play, it's a script.  And before it is a script, it's an idea, then a work in progress.  For those who like to know how things work, and where they began, and how this thing led to that thing, the visit from Neil LaBute to Southern Illinois University Carbondale may answer some questions.
LaBute, otherwise known as the "Misanthropic Playwright/Screenwriter," comes to campus April 17-18 for a public presentation, and for some up-close time with selected students.
LaBute's public presentation begins at 7:30 p.m. April 17 in the McLeod Theater (in the Communications Building).  The event includes a screening of a new LaBute short film, a reading from his newest play (still in progress), and a question and answer period.  The event is free, and reservations are not required.
The following day, from 10 a.m. to noon, LaBute will participate in a round-table discussion with playwriting and screenwriting students.
Some of LaBute's best-known movies include "The Wicker Man" (2006), "The Shape of Things," (2003), "Possession," (2002), and "In the Company of Men," (1997).  He has two movies currently in pre-production, and a brand-new short film recently completed.
He is also a noted director.  Among other movies, he directed "The Wicker Man," "Death at a Funeral" (2010), and "Lakeview Terrace," (2008).
Before movies, though, LaBute was a playwright, and his formal training is in playwriting.  He holds degrees from Brigham Young University and the University of Kansas, and his play, "The Shape of Things," (later a movie), was performed at the Almeida Theater and received a nomination for the 2001 London Evening Standard Theater Award.  He received a 2009 Tony Award for Best Play for "Reasons to Be Pretty."
Students interested in attending the round table discussion should contact J. Thomas Kidd, chair of the Department of Theater, at tkidd@siu.edu.
The Student Fine Arts Activity Fee provided funding contributing to LaBute's appearance at SIU Carbondale.