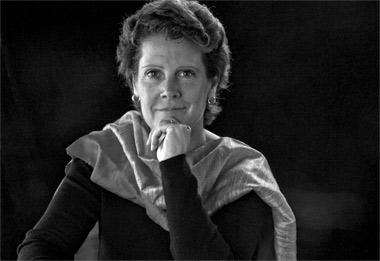 November 04, 2011
Actor Alec Baldwin to narrate Bataan documentary
CARBONDALE, Ill. -- With narration by actor Alec Baldwin, a nearly two-decade "labor of love" by an associate professor at Southern Illinois University Carbondale that pays tribute to thousands of World War II veterans hits the nation's airwaves later this month.
"The Tragedy of Bataan," a 30-minute documentary written and produced by Jan Thompson, will premiere on PBS stations beginning on Veterans Day, Friday, Nov. 11.  The documentary will air locally at 8 p.m. on WSIU-TV Channel 8. A 30-minute WSIU InFocus segment that also features Thompson, a faculty member in the Department of Radio-Television, precedes the broadcast.
The first-person documentary features accounts of more than 20 Bataan Death March survivors, archival photos, and never-before-seen Japanese propaganda film footage.  Between 5,000 and 15,000 of the more than 75,000 American and Filipino prisoners did not survive the 65,000-mile forced march following the fall of the Philippines to the Japanese in the spring of 1942.
---
Media Advisory
For more information or for interviews, contact Jan Thompson at 618/453-7340 or by email at janione@siu.edu.
---
A three-time Emmy-award winning documentary producer and writer, Thompson began working on the project more than 19 years ago; her father was a POW who surrendered on Corregidor, but was not in the Bataan Death March.
Thompson said after talking with her father and a few other veterans, she found that the horrors of what happened "to the Pacific POW cannot be told by one individual."
"I'm grateful that this is going to be seen across the country because the men deserve this," she said.  "The men deserve to have their stories told."
There is also a five-part companion public radio series on "The Tragedy of Bataan" available through The National Educational Telecommunications Association and PRX.  A website, www.tragedyofbataan.com/ includes profiles of the men and women who shared their stories, information on the Bataan Death March, the fall of Corregidor, and additional resources.  The DVD will also soon be available for sale by PBS Home Video.
The horrors of the war in the Pacific remain largely untold, Thompson said. 
"The textbooks here in the United States go into pretty good detail about what happened in the Holocaust, but there is very little about what happened in the Pacific -- not just to the Americans, but also the Chinese and Korean Comfort Women.  It's not right," she said.  "There were atrocities in the Pacific as well as in Europe."
The largest surrender in U.S. military history, the story of Bataan is one of men whose forced surrender came after non-stop fighting for several weeks with reduced rations and no reinforcements or additional supplies.  Gen. Edward P. King, Jr. surrendered the troops after Gen. Douglas MacArthur left the Philippines for Australia.
Thompson hopes viewers understand the enormity of the tragedy and will want to learn more not only about Bataan, but also Pacific War POWs.  Liberation did not come for more than three years after the Bataan Death March -- liberation for Thompson's father was in September 1945.
Thompson also hopes the audience gets a glimpse into the "human toll on these individuals who got caught up in circumstances way beyond their control."
"It's not just the Bataan Death March," she said.  "They had to survive malnutrition, a lack of medicine, the idea they were being abandoned by their country because it didn't send reinforcements, and knowing they were surrendered to an enemy they knew was brutal and barbaric."
The documentary includes first-hand accounts of Bataan veterans, including excerpts from the unpublished diary and interviews with 101-year-old Albert Brown of Pinckneyville.  Brown was an Army captain at the time of the surrender, and the oldest living survivor of Bataan until his death in August at 105.
Thompson still receives calls from veterans interested in sharing their stories.  She is working to connect veterans with local PBS stations for interviews as part of the project, and recently received a telephone call from the wife of a veteran who was part of the death march.  The woman told how her husband continues to suffer post-traumatic stress disorder, and will curl up in a fetal position and cries when recalling the men he was forced to bury alive, Thompson said.
"She said the story has got to be told; the world has to know this story," Thompson said.
Thompson last month earned an Emmy from the National Academy of Television Arts and Sciences Mid-America Regional Chapter in the writer: program/program feature (non-news) category for an earlier version of the documentary, which aired on WSIU-TV in spring 2010.  The new version includes new graphics, animation, and Baldwin's narration.
Thompson said when writing the script she wanted to put into focus the dilemma the soldiers faced.  Thompson said she is proud of the script, which she hopes is informative and positive for audiences.
"Whenever you win an award it's an honor," she said.  "It's nice to be recognized for the work."
WSIU-TV will repeat both "The Tragedy of Bataan," and the WSIU InFocus segment with Jan Thompson several times in November.  "The Tragedy of Bataan," will also air at 12:30 a.m., Saturday, Nov. 12; 1 p.m., Sunday, Nov. 13; 1:30 a.m., Monday, Nov. 14; 2:30 a.m., Tuesday, Nov. 15; 9:30 p.m., Monday, Nov. 21; and at 4:30 a.m. both Tuesday, Nov. 22, and Thursday, Nov. 24.  The WSIU InFocus segment will repeat at 12:30 p.m., Sunday, Nov. 13; 2 a.m., Tuesday, Nov. 15, and 5 p.m., Nov. 18.