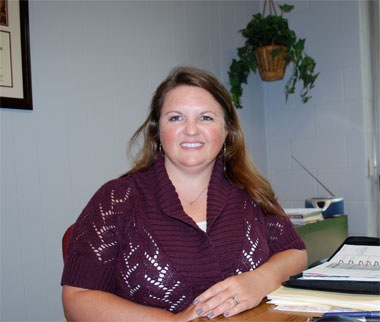 June 29, 2011
Ten questions with ... Jamie Schrader
Job on campus/department you work in: Business administrative associate for SIUC Payroll
How long at SIUC: Nearly six years
Hometown: Pinckneyville
When you were a youngster, what did you want to be when you grew up? Like any good little Catholic schoolgirl, I wanted to be a nun.
People don't know that you…Learned how to drive at the age of nine.
If you could choose another profession, what would it be and why? I would really like to be a chef since I absolutely love to cook.
What is something you still want to accomplish in life? To be self-sufficient and live off the grid.
What is one random fact about you? I have three sisters and a brother and all of our names begin with J…even my parents'.
Cats or dogs? Either one as long as they're outside. I'm not a fan of indoor pets.
What is your favorite food and why? I couldn't live without meat, specifically beef. I was raised on a cattle farm so I've always had the luxury of a freezer full of steaks at my disposal.
Who has inspired you, and how? My dad. As a kid helping on the farm, he gave me endless good advice with a smile and taught me countless life lessons on a daily basis without me even knowing it at the time.
What is your pet peeve? I really despise bad grammar.