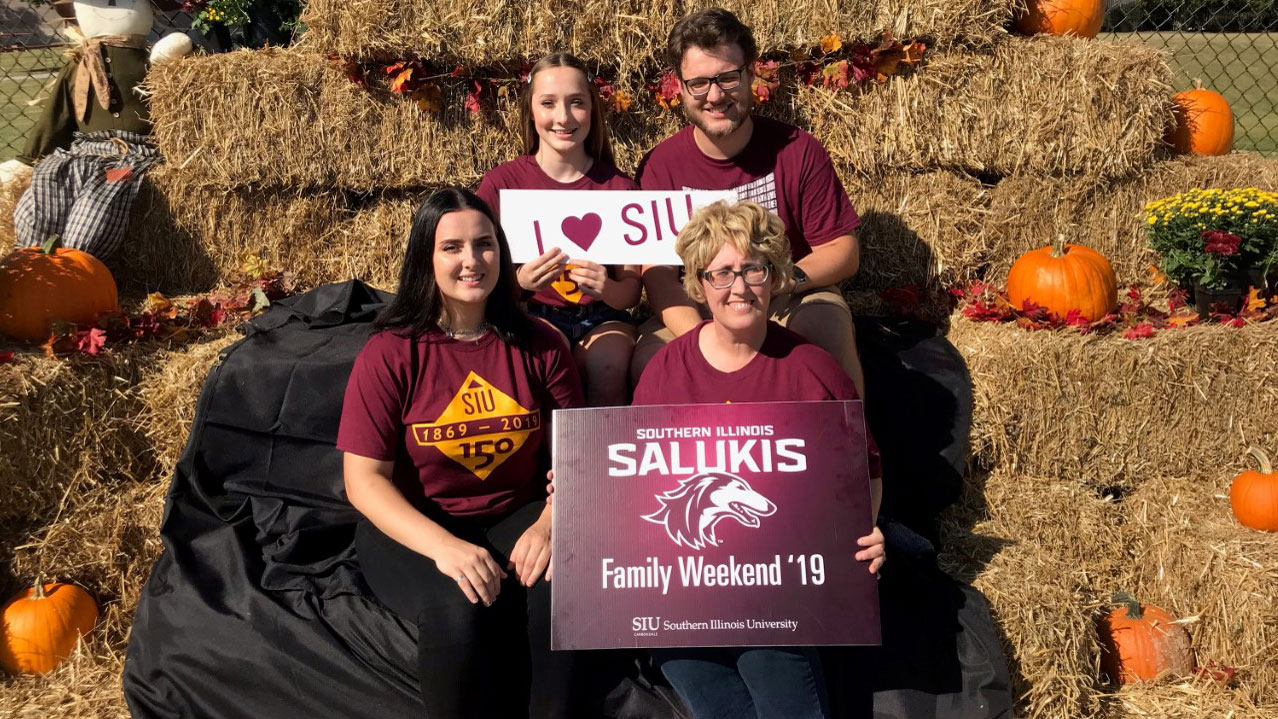 September 13, 2022
SIU's 2022 Family Weekend features Oscar and Kevin from 'The Office,' football, crafts and more
CARBONDALE, Ill. — You can "Meet Oscar and Kevin from 'The Office,'" enjoy a big craft sale, Greek Sing, Saluki football and so much more as Southern Illinois University Carbondale celebrates Family Weekend 2022 Sept. 22-24.
The theme is "Salukis' Funniest Home Videos," and the weekend is a time for students, their families and the community to gather, have fun and make memories. All of the activities are open to the public, and most events are free.
Emmy-winning series stars come to campus
Oscar Martinez and Kevin Malone, portrayed by Oscar Nuñez and Brian Baumgartner, will talk about their time on the NBC Emmy-winning series "The Office" in the Student Center Ballrooms at 6:30 p.m. Sept. 22. 
Students and the general public are welcome to attend the free presentation; no tickets are required, and admission is on a first-come basis with the doors opening at 6 p.m. During the presentation, the pair will also discuss their current projects and activities.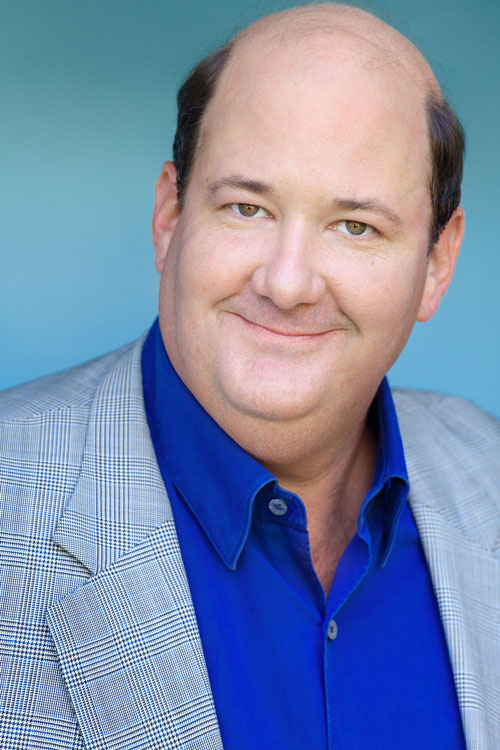 Baumgartner's "A Seriously Good Chili Cookbook: 177 of the Best Recipes in the World" was just released Sept. 13 and interestingly features two recipes by 2004 SIU alumna Traci Antonovich.
A speech communication department graduate, Antonovich, aka "The Kitchen Girl,"  is now a recipe developer, food photographer and content creator and said a pair of her photos are on the book's front cover as well. Antonovich said her professional recipe development career began as an undergraduate at SIU, while employed at Carbondale's Neighborhood Co-op deli/bakery.
A book signing will follow the moderated discussion, and afterward, some fortunate randomly selected guests will have the opportunity to meet Nuñez and Baumgartner at a reception.
Craft sale and more at the Student Center
Arts and crafts vendors from throughout the region will display their creations and wares at the Family Weekend Craft Sale, taking place from 10 a. m. to 5 p.m. Friday and Saturday, Sept. 23-24. Admission is free, and everyone is welcome. A tradition for more than three decades, the sale includes locally made products as well.
The Student Center will also offer free games for all at Bowling and Billiards and at the SIU Esports arena from 5 to 8 p.m. Friday, Sept. 23.
See a showcase of Saluki talent
Don't miss your chance to take in some entertaining song, dance and skit performances by talented members of SIU's sorority and fraternity community at the annual Greek Sing, set for 10 a.m. Sept. 24 on the lawn and steps of Shryock Auditorium. This popular event is one of SIU's long-standing Family Weekend events, drawing large crowds annually for 87 years. Audience members vote via donations for their favorite performances.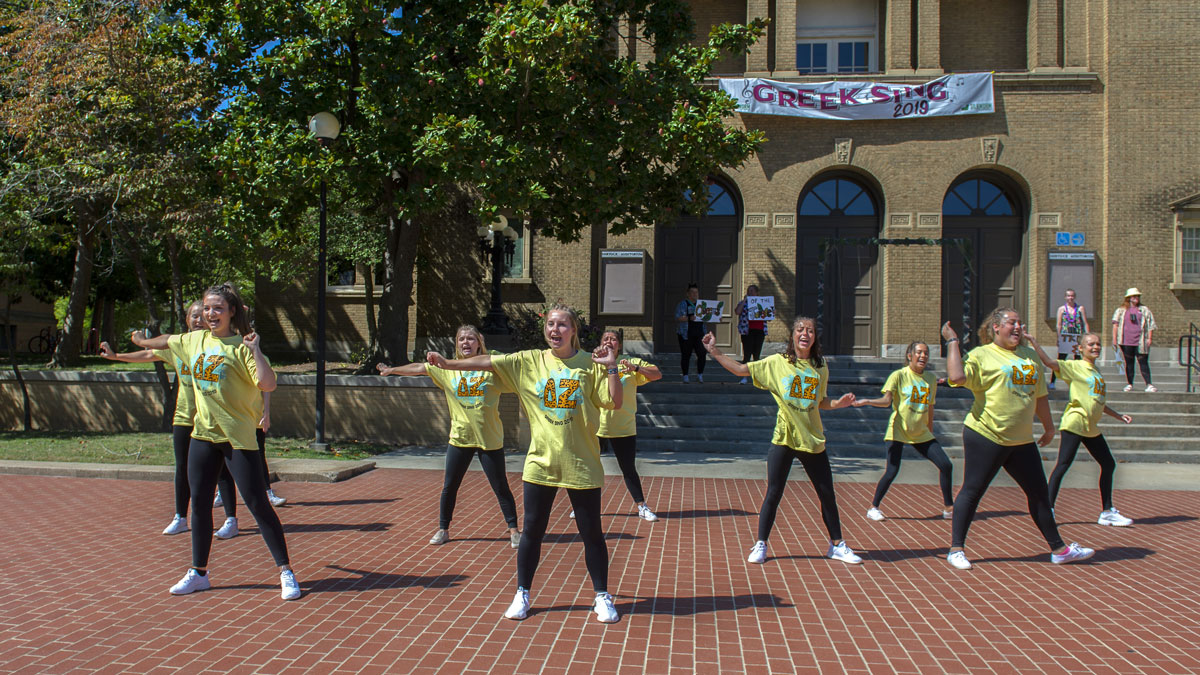 Sponsored by SIU Fraternity and Sorority Life, the diverse, fun talent showcase appeals to all ages.
Get ready for some football
The action moves to Saluki Stadium as the Salukis face the University of North Dakota in gridiron action Sept. 24 with kickoff at 2 p.m. Tailgating festivities begin at 11 a.m. The Family Weekend Tailgate on Saluki Row will feature free food, a photo booth, T-shirts and other activities for SIU families.
Game tickets are available online for the general public and will be available the day of the game; SIU students can attend for free. SIU has instituted a clear bag policy for the stadium.
Find full schedule, more details online
All of the weekend's events are family-friendly and open to the public. 
Find the complete schedule of events and additional details on the Family Weekend website. Contact the Office of Student Engagement at familyweekend@siu.edu or familyweekend@siu.edu with any questions. Or reach out to the Saluki Family Association at 618-453-1000.