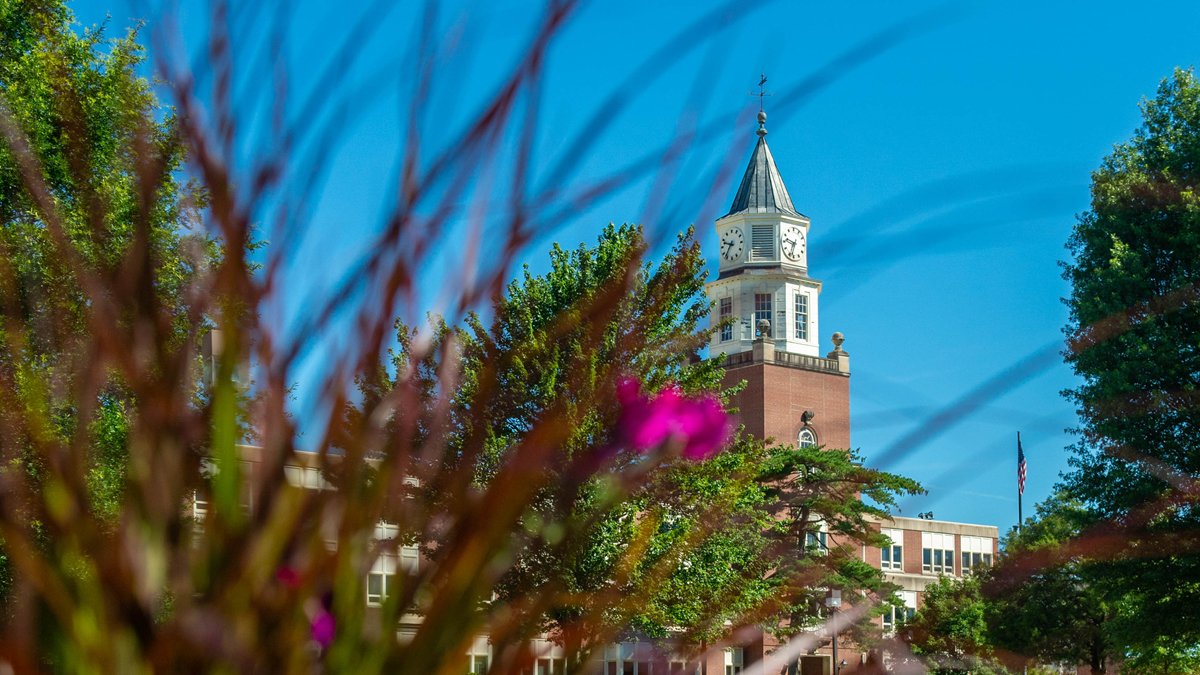 May 02, 2022
Students receive 2022 SIU System Distinguished Service Awards
CARBONDALE, Ill. — Four students from SIU Carbondale, the SIU School of Law and SIU School of Medicine, received 2022 SIU System Distinguished Service Awards at the SIU Board of Trustees on April 28. In addition, 10 students earned honorable mention.
The SIU System, SIU Board of Trustees and the SIU System Student Advisory Board (SSAB) sought nominations of students who demonstrated an outstanding commitment to service benefiting their campus, their community and the SIU System. The SSAB selected one undergraduate student and one graduate student from both the SIU Carbondale and SIU Edwardsville campuses and one student each from the SIU School of Law, SIU School of Medicine, SIU School of Dental Medicine and SIU School of Pharmacy.
The 2022 SIU System Distinguished Service Award recipients from SIU Carbondale, the SIU School of Law and SIU School of Medicine are:
Tristan Workman, a December 2021 marketing graduate, is SIU Carbondale's undergraduate student recipient. Workman worked at the Small Business Development Center (SBDC) and the Office of Innovation and Economic Development to serve as a consultant to 50 local businesses across Southern Illinois. In addition, he served as president of the Saluki Entrepreneur Corps and helped create SIU Carbondale's first virtual pitch competition in fall 2020, which allowed students to pitch their innovative ideas for the opportunity to win seed money to help fund and advance their vision. Workman also helped to grow the co-working space programs at the Dunn-Richmond Economic Development Center.
Anna Wilcoxen, a doctoral candidate in the School of Communication Studies, is SIU Carbondale's graduate student recipient. Wilcoxen served as the Graduate Assistants United president from 2019 to 2021 and in other executive roles from such as the grievance officer, treasurer and secretary. While serving as graduate student union president, Wilcoxen was the lead negotiator of the 2020-2021 impact bargaining team, which negotiated contract amendments for graduate assistants due to COVID-19. Wilcoxen has had an impactful voice on the working conditions of graduate students on the university campus. They also served as editor of the communication studies 101 introductory course workbook that is used by hundreds of students. Wilcoxen has also served on community projects like Carbondale Spring and Y'll Rock Carbondale.
Barra Madden, a fourth-year medical student, is the SIU School of Medicine's recipient. She is highly involved in the Physician Pipeline Preparatory Program (P4), which is a high school pipeline program in Springfield. Throughout the pandemic, she has been heavily active in promoting vaccination awareness at numerous agencies and local churches. She collaborated with the NAACP to organize medical student volunteers to help run free immunization clinics to help local students return to school. She is the president of the local Student National Medical Association chapter, which helps to promote medicine in underrepresented communities. She has worked with the city of Springfield to use CARES Act resources to partner with local Black owned restaurants to serve hot meals weekly to underserved areas of the community. In addition, she served as the chair for the Addressing Systematic Racism Committee medical student section of the Illinois State Medical Society.
Morgan Wiggins, a third-year law student, is the SIU School of Law recipient. Wiggins has dedicated herself to an array of services in support to her local community. She is a volunteer at the Department of Public Advocacy in the Paducah, Kentucky, trial office. Over the last two years, she has volunteered with the Lotus Children's Advocacy and Sexual Violence Resource Center in Paducah, and at the SIU Domestic Violence Clinic. She has volunteered internationally in El Salvador with the Starfish Orphan Ministries to help feed people without housing and build homes. She also traveled to Belize and the Philippines to teach children about their human rights and provide basic sexual education.
Ten SIU Carbondale, School of Law and School of Medicine students earned honorable mention. They are:
Sidney Leno, first year medical student, SIU School of Medicine. During her short time at the Carbondale campus, she helped to establish and organize a food bank for the School of Medicine. She helped to organize a variety of programming to celebrate Black History Month, including a panel discussion, movie screenings and a journal club session for first-year medical students.
Matthew Mannion, fourth-year medical student, SIU School of Medicine. He serves on the executive board of the Physician Pipeline Preparatory Program (P4). Mannion led a student initiative to establish a Medical Student Research Scholars Program within the medical school to assist students as they prepare for their national board exams.
Kamaria Coleman, third-year medical student, SIU School of Medicine. She is the marginalized student network coordinator and anti-racism task force training co-facilitator. She is president of Student National Medical Association. In addition, she served as a Diversity, Equity, and Inclusion Health Ambassador and worked with the local NAACP and medical school's Department of Family and Community Medicine to assist with back-to-school physicals and vaccinations.
Lorren Pack, third-year law student, SIU School of Law. Pack is a legal intern in the Jackson County State's Attorney's Office. She had a critical role as the operations and communications chairperson for the SIU Law School's OUTLaw, an organization that promotes the rights and inclusion of LGBTA+ persons and their allies through legal advocacy and the development of policies and practices that establish equality and inclusion. She is working on an Illinois task force which will implement OUTLaw programming to all law schools in the state.
Chloe Goldbach, Ph.D. candidate, counseling psychology at SIU Carbondale. Goldbach is also a Celia M. Howard Fellow for the Paul Simon Public Policy Institute. She has served as an officer for Women, Gender and Sexuality Studies and in this role has organized community-wide events on transgender and nonbinary issues. She is a practicum therapist in the university's Counseling and Psychological Services with a focus on serving LGBTQ+ clients, clients with eating and body image concerns, and clients with histories of sexual trauma.
Olivia Hood, master's student, public health, SIU Carbondale. Hood is president of the university's Leadership Development Program. She serves as a volunteer at The Gary Learning Institute in Carbondale. From 2018 to 2022, Hood served as the director of service for Timmy Global Health. She has volunteered numerous hours to educate the community on public health issues such as flu vaccinations, mental health awareness and blood drives.
Dianah McGreehan, Ph.D. candidate, School of Communication Studies, SIU Carbondale. She is president of the Graduate and Professional Student Council and is past president of the graduate student union, GA United. In the fall of 2020 and 2021, McGreehan served as the chair of the Diversity Week planning committee and helped to coordinate and plan over 20 events, which celebrated diversity, equity, and inclusion on campus. To ensure the success of Diversity Week this past fall, McGreehan personally raised $25,000 in sponsorships.
Nelson Fernandez, senior, mechanical engineering, SIU Carbondale. Fernandez is founder and project manager of the university's Green Roof Project, which helped to install a smart irrigation system on the roofs and the installation of temporary wind turbines throughout the campus.
Patrick Murphy, graduated in December 2021 with a degree in political science and specialization in public service and pre-law. He served on a variety of organizations and committees, including president of the Omega Delta Fraternity and Undergraduate Student Government president. He was also past president of the university's United Nations Association was involved in local and statewide elections.
Riley Sanders, senior, communication disorders and sciences. Sanders has served as president of the Student Alumni Council; secretary for the National Speech Language Hearing Association, and as a Saluki Ambassador. She is University Excellence Scholar and a member of the University Honors Program. She will graduate summa cum laude in May 2022.