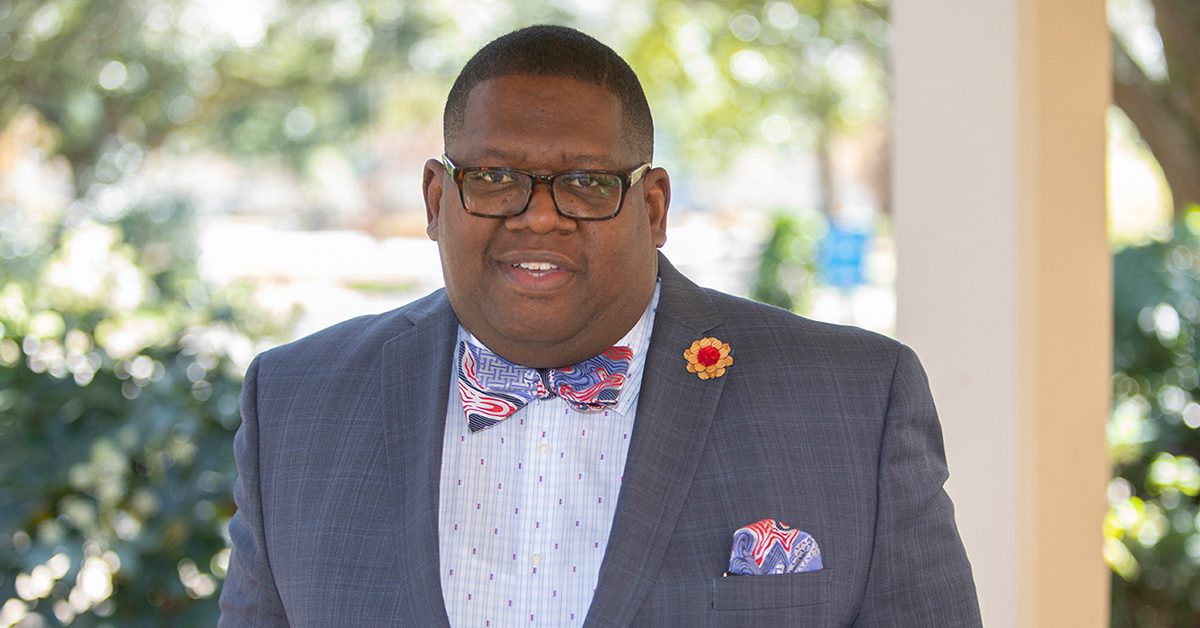 June 22, 2021
Veteran educator, administrator named SIU's new vice chancellor for diversity, equity and inclusion
CARBONDALE, Ill. — Paul Frazier, a veteran educator and administrator, will serve as Southern Illinois University Carbondale's vice chancellor for diversity, equity and inclusion. His appointment is effective July 1, pending approval by the SIU Board of Trustees.
"I was attracted to SIU Carbondale by the diverse student population and by the university's commitment from the top," Frazier said.
He noted that SIU has earned the Higher Education Excellence in Diversity (HEED) Award from INSIGHT Into Diversity Magazine several times and received other national honors.
"SIU has the components to take diversity, equity and inclusion to the next level," he said. "Now is an opportune time for individuals to collaborate so that SIU is a national model of excellence. When I arrive on campus, I plan to sit down and talk to people and listen. Everyone has a stake in improving diversity, equity and inclusion. I am excited and ready to do the work."
Frazier is joining SIU from the University of South Alabama, where he has served as chief diversity and inclusion officer since 2018. Before that, he was associate vice president for institutional diversity, equity and community engagement at Texas Tech University for five years. He also spent many years as a teacher, coach and administrator for various schools in Lubbock, Texas, and the Lubbock Independent School District.
The university chose Frazier as the result of a national search. Chancellor Austin Lane thanked the search committee, chaired by Linda Baker, university professor at the Paul Simon Public Policy Institute, for its work and recommendations of the candidates.
"The feedback from the people who met with Dr. Frazier was overwhelmingly positive," he said. "They were impressed with his passion, his enthusiasm and his track record of success in fostering diversity, equity and inclusion in higher education and his lifelong dedication to education."
The Student Multicultural Resource Center, Office of Equity and Compliance, and Affirmative Action Office report to the vice chancellor for diversity, equity and inclusion.
Frazier earned multiple degrees from Texas Tech. He holds a bachelor's in history, two master's degrees (one in education, the other in curriculum and instruction) and a doctorate in educational leadership.