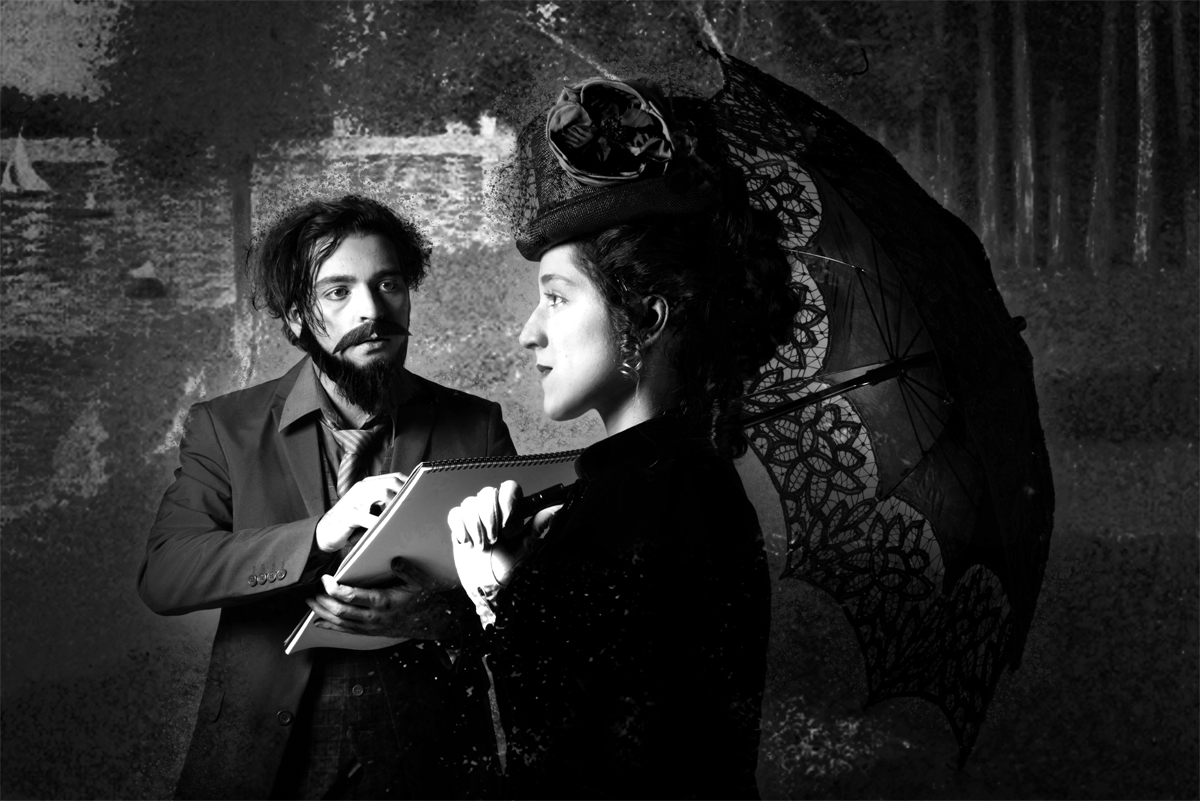 February 15, 2019
Acclaimed director will give pre-show lecture on upcoming "Sunday in the Park with George"
CARBONDALE, Ill. — To cap off his final theater production at Southern Illinois University Carbondale, director Timothy Fink will present a pre-show lecture before the upcoming performance of "Sunday in the Park with George."
The free lecture is set for 1:30 p.m. on Feb. 24 at the McLeod Theater, before the Sunday matinee performance.
Lecture gives behind the scenes look at the award-winning show
Inspired by George Seurat's painting, "A Sunday Afternoon on the Island of La Grande Jatte,"  "Sunday in the Park with George" is a musical written by Academy Award and eight-time Grammy award winner, Stephen Sondheim. As one of the most well-known composers and lyricists of his time, Sondheim wrote the lyrics for popular productions such as "West Side Story" and "Gypsy."
"Sondheim musicals are so rich that the discovery process is continuous, the proverbial peeling another layer of the onion to find another 'aha' moment," Fink said. "This piece is not whimsically thrown together."
Offered before every show of the theater season, pre-show lectures serve as an opportunity for viewers to gain greater insight on the meaning of a play, the production process and other behind the scenes knowledge.
The lecture will incorporate elements of art, music and speech.
"In the pre-show lecture, I'm going to focus on the compositional techniques that Sondheim used to make a painting sing," Fink said. "After a little background about the painting and the musical, I'll sit at the piano and play some excerpts."
The goal is to give the audience a view of the process of creation, Fink explained. The core desire is to honor the author's intention and share insight into the theme of the show; Art is not easy.
Last production for Fink
A long-time faculty member in the School of Music and head of the BFA program, "Sunday in the Park with George" will be Fink's last show at the university before he retires at the end of the semester.
"The number one thing I enjoy most about the show is rehearsals," Fink said. "Working with students, laughing, sharing goose bumps moments, (just) putting it together."
While ending his tenure at SIU will undoubtedly be a bittersweet experience for Fink, he sees this final performance as the perfect closure.
Tickets on sale now
"Sunday in the Park with George" will run Feb. 21-24 at the McLeod Theater. Performances will occur:
7:30 p.m. on Feb. 21, 22, 23.
2:00 p.m. on Feb. 24.
Tickets are $18 for adults and $6 for students. Purchase:
By phone at 877-SALUKIS (877-725-8547).
Online at

events.siu.edu

.
In person at the SIU Arena or McLeod Theater box offices, Monday-Friday, noon-4:30 p.m.
By mail to SIU Ticket Office, Lingle Hall- Mail Code 6620, 1490 Douglas Dr. Carbondale, IL, 62901.